Driving Performance and Change (Online)
Requirements
This program is suitable for attendees at all executive levels.
Requirements
This program is suitable for attendees at all executive levels.
Driving Performance and Change (Online)
---
Requirements
This program is suitable for attendees at all executive levels.
The only constant in today's volatile, uncertain, and complex world is change. Leaders have to continually evolve, grow, and adjust to their changing environment and get their people to do the same. Driving Performance and Change (Online) shows you how to maximize your impact as a leader during times of change.
We often see ourselves and others as fixed, in terms of our personality, character, and professional skills. This program gives you a powerful new understanding of how much untapped potential there is for you and your people to change. You will gain practical techniques to help you and your people adapt and flourish in a constantly changing world. You will learn how to lead people on a change journey by getting them to successfully implement critical changes in behavior.
You will also learn how to practice resilience so you can neutralize barriers, rebound from setbacks, adapt to new conditions, and inspire change. You will learn practical ways to deliver effective feedback and coach your people in order to help them cultivate self-awareness, close performance gaps, develop new capabilities, challenge their own mindsets, and approach their full potential.
Driving Performance and Change (Online) provides you with a scientific and practical pathway to growing your people's capabilities and performance and growing your own self as well.
Please contact our Learning Solutions Specialists at execedonline@gsb.columbia.edu for a personal conversation.
Delivered in collaboration with
"The difference between what we do and what we are capable of doing would suffice to solve most of the world's problem."
Gandhi
Leading Change
Maximize your personal impact at times of change
Mindsets and behaviors that restrict people from changing their behavior
5 components of the Change Formula – for changing yourself or others
Building a behavior change plan
Best practices drawn from psychology and "change champions" — great leaders and successful organizations — on how to change mindsets and behavior
Real-world case study involving the turnaround of an organization at a critical moment in a great city's history
Analysis of a great leader's change speech (recorded on video)
Upon completion of this program, you will earn two credits towards a Certificate with select alumni and tuition benefits. Learn more.
This program takes you on a 12-week journey to acquiring mastery over a personal leadership competency.
You will receive:
12 weeks duration
3 hours per week
Self-paced, high-quality, bite-sized video lectures
Online reflections and discussions
Opportunity to interact with a global community of executive participants
Learn anytime, anywhere with Mentora's proprietary digital learning platform, available on both web and mobile
Digitally-verified Certificate of Participation from Columbia Business School Executive Education and Mentora
Access to the Mentora toolkit – tools, templates, and frameworks
Methodology
Driving Performance and Change (Online) is based on Mentora's scientific learning system, integrating breakthrough research in psychology, neuroscience, behavioral economics, sociology, medicine and psychotherapy, a rigorous study of great leaders and organizations, and a practical toolkit to drive tangible improvement in your personal leadership skills.
Schedule
12 weeks with an estimated time commitment of 3 hours/week. View the online schedule.
Dates and fees are subject to change
"I have benefited significantly from the training this program has given me on how to coach. I have recently applied these coaching principles to an individual on my team, and I have noticed a positive change in behavior as a result of my coaching. I have found that she has far more determination to do well than I initially realized. She has been more centered and engaged once I have started coaching her, and the quality of her output has improved substantially."
"Professor Wadhwa's teaching on how to inspire, influence, coach, and change others were some of the most impactful classes I have ever taken. They gave me a set of tools that I could use immediately, both at a professional and personal level. I have found the practical application of these classes to be amazingly long-lasting, and have achieved concrete results in shaping the behavior of others."
"I really enjoyed the concepts and science about growth and the various techniques of change leadership that were taught in this program. For me, the discussion on techniques, deliberate practice, and impact of your environment gave entirely new insights that were at the same time very practical."
"I got valuable learnings from this program, e.g. that every change is possible if you have the right strategy and tools for it, and that taking small steps can lead to a big change. The stories about great leaders in the modules made me feel confident that this is the right way to go. I also really liked the fact that I could watch the videos and work through the modules at my own pace without any stress, in a safe environment. It was very helpful to read opinions of other program members about different topics, and it was surprising and comforting to see how many people think the same way I do."
"Professor Wadhwa's down-to-earth behavior and simplicity really resonated with me. The materials were thoughtfully selected, focused, and relevant. The various techniques and tips that were shared in the program were explained in a simple manner, which was easy to follow and very impactful. I'm excited to put the learnings into practice immediately. This class was an investment in which time and money were well spent, and I highly recommend this class for anyone interested in honing their feedback, coaching and leadership skills."
The Driving Performance and Change (Online) program is designed for executives of all levels who are looking to grow their people's capabilities and character, and grow their own self as well.
Years of Management Experience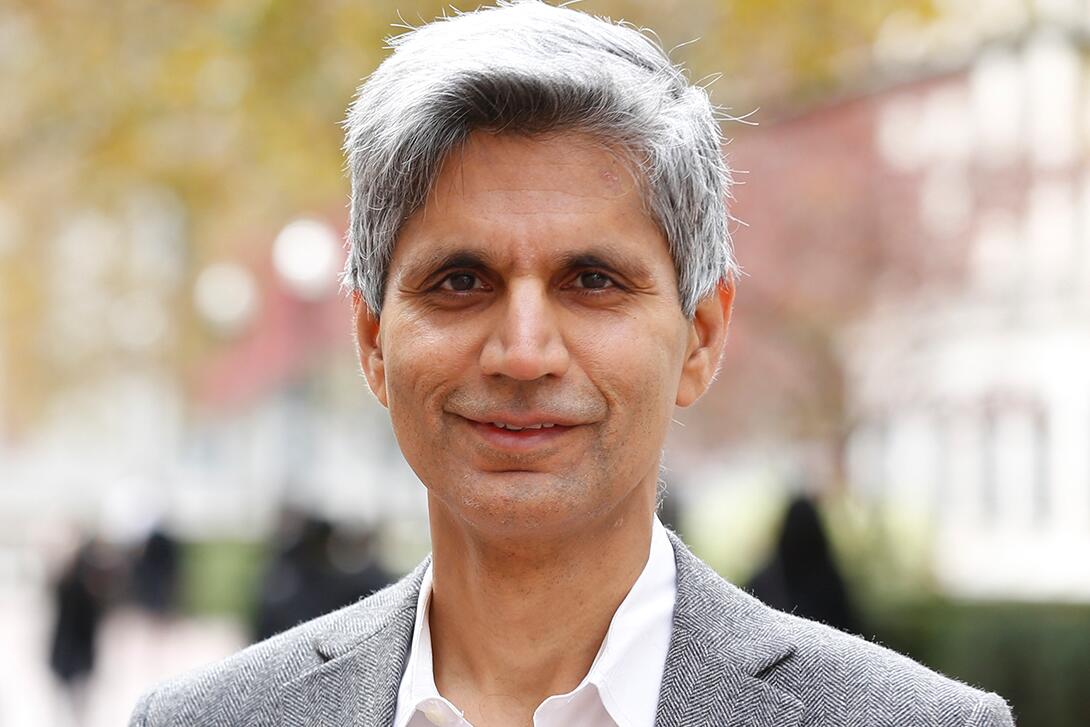 Hitendra Wadhwa
Professor of Practice, Columbia Business School
Faculty Director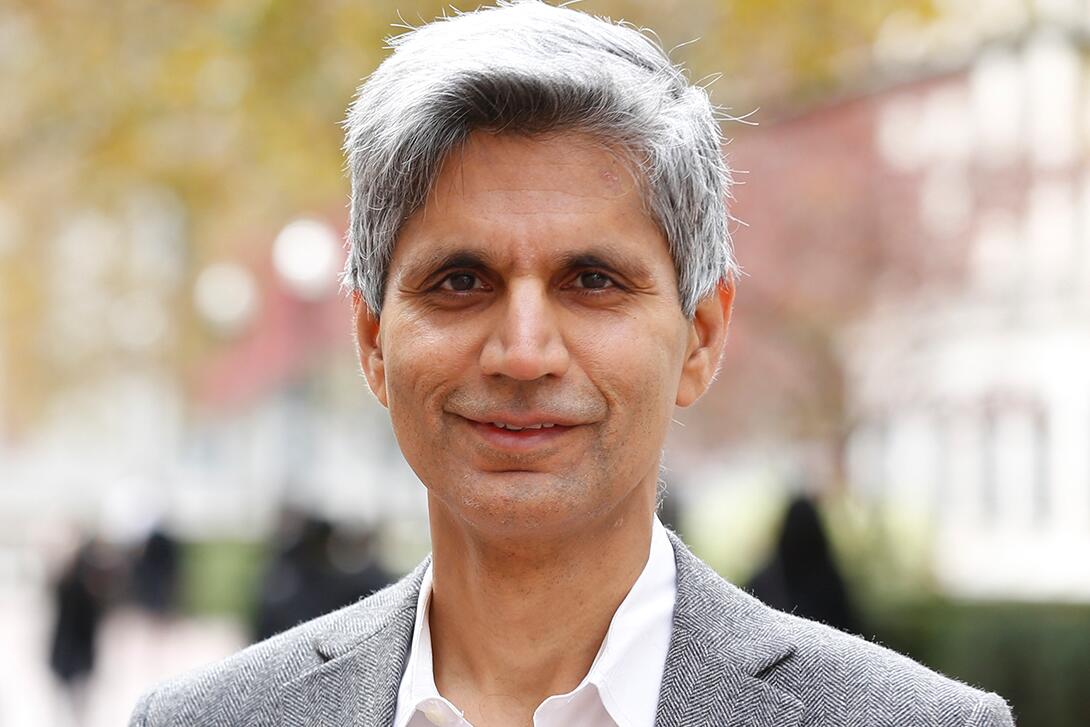 Hitendra Wadhwa is a professor of Practice at Columbia Business School and the founder of Mentora, the Institute for Life and Leadership. He teaches MBA courses and such Executive Education programs as Personal Leadership and Success, and Driving Strategic Impact.
He is regularly involved with many Fortune 500 corporations in strategy consulting and leadership development. His widely acclaimed research and teaching on leadership have been covered by Fortune, Psychology Today, BBC World Service, Financial Times, and the Wall Street Journal.
Wadhwa was a consultant at McKinsey & Company and the CEO/founder of a Silicon Valley start-up, Paramark, which was twice recognized as a Top-100 Internet technology company by Technologic Partners/Venture Wire.
Certification
I'm interested in the Certificate in Business Excellence (CIBE), how do I get started?
At Columbia Business School Executive Education, you'll be able to customize a unique learning experience by selecting programs that best interest you and are most suited for your needs. Any completed program, regardless of format (live online, in-person, or online), will count towards the Certificate in Business Excellence.
Which programs qualify for the CIBE?
Any completed executive education program, regardless of format (live-online, in-person, or online), will count towards the Certificate in Business Excellence. Partner programs will also count towards the certificate.
Which programs do not qualify for 25 percent tuition benefit?
Advanced Management Program
Executive Development Program
Developing Black Leaders in Financial Services
Strategic Wealth Manager
Global Banking Program: Fintech, Digital, and Analytics
Chief Financial Officer
Chief Marketing Officer
Venture Capital Private Equity
Digital Business Leadership Program
Executive Program in Management
What programs are considered partner programs?
Executive education programs developed and administered with our educational partners, bring the best of our combined knowledge, thought leadership, resources, and expertise. Kindly find a list of our partners here on our partnership page.
What are the costs of the certificate?
There's no set cost associated with the certificate path since you're able to customize your learning journey with in-person and online programs (price will vary depending on the program type and length).
Are there any tuition assistance or scholarships?
At Columbia Business School Executive Education, we offer non-degree and non-credit-based professional development programs to the global business community. As our programs are non-degree and non-credit, they do not qualify for financial aid.
How are CIBE credits determined?
Credits for a program are determined by the program duration and total learning hours.
Where do I find information on the credit value for a program?
You will find this information on each program page. Credits range from 0.5 credits – 26 credits per program.
How do I get enrolled in the CIBE?
Your certificate journey will start with your first program, and you have 4 years to complete your CIBE. You may register for any of our executive education programs on each program page. You may enroll using the "Enroll Now" button, and the application process should take 5-10 minutes.
How do I receive credits?
You are required to fully attend a program and complete all necessary coursework in order to receive CIBE credits. Credits are only awarded after you complete a program.
How do I check the status of my Certificate completion?
Kindly reach out to a Learning Solutions representative for any questions on the status of your CIBE credit count.
Do CIBE credits expire?
Credits are only valid for four years (Please note: While we are not able to offer in-person programming due to the COVID-19 pandemic, the duration to complete the programming has been extended to five years.). If you have not completed your CIBE within four years, we will only count non-expired credits towards your CIBE credit total.
Does the Certificate in Business Excellence expire?
Your Certificate in Business Excellence does not expire. Once you become a certificate recipient, you will join the greater alumni community at Columbia Business School.
I've reached 18 CIBE credits, what's next?
Congratulations! You should receive a digital copy of your certificate at the end of your program. If you do not receive a copy from your program manager, kindly contact your Learning Solutions representative or your program manager for next steps.
Will I receive a physical certificate?
Yes, all certificate recipients will receive a physical plaque. If you completed your last CIBE credits through an online or live online program, you will receive a plaque in the mail. We will ask for you to provide us with your preferred mailing address and our vendor will ship the plaque directly to you. We kindly ask for your patience as the processing time takes a few weeks. Please contact your program manager for the status of your plaque. If you completed your last CIBE credits through an in-person program, you will receive a plaque at the end of the program.
How do I get access to my alumni benefits?
Once you complete your CIBE, we kindly ask for your patience as we process your alumni credentials. The processing time can take anywhere from 8 to 10 weeks long.
Can I refer colleagues to the Certificate in Business Excellence?
If you are a certificate holder, you may sponsor up to four colleagues each year for full-price in-person programs lasting up to seven days and all full-price online programs.
Can I add the Certificate in Business Excellence to LinkedIn?
Yes! We will provide you with instructions on how to add your certificate to your LinkedIn profile after you become a Certificate recipient.

Preferred Pricing and Tuition Benefits for Alumni
Are there preferred pricing options available for live online programs?
Yes, preferred pricing is available for groups of two or more. To inquire, email execed@gsb.columbia.edu.
As a Columbia Business School alumni am I eligible for tuition benefit?
Columbia Business School alumni and up to four of their colleagues are eligible for a 25 percent tuition benefit for this program. More on the Alumni Tuition Benefit.
Assignments
Will there be any homework or assignments?
For select programs, there will be some assignments to complete after the end of select program sessions. Assignments will typically consist of readings, self-reflections, and brief assessments. This approach is designed to help you practice your learnings.
How long will assignments take?
We do not expect that homework assignments will take up a large amount of time to complete.
Will there be any examinations or grades?
There will be no examinations or grades for our live online programs.
Access
When will I receive information on how to log in?
You will receive your login information immediately before the program start date. Kindly reach out to your Program Manager for further instructions on how to prepare and log in for the program.
What platform do you use to deliver live online programs?
We use the Zoom platform.
Recordings
Will sessions be recorded?
Most live online sessions (depending on the faculty and program) will be recorded and will be available for you upon request. In-person programs are not recorded.
How long will they be available for?
Recordings will be available for the duration of the program. Depending on the program, some recordings may have additional availability post-program.
How do I gain access to the recordings?
Your Program Manager will provide you with further instructions on how to gain access to recorded sessions.
Experience
How do participants network during the live online programs? Will I participate in group work?
Our live online programs are fully virtual and highly interactive. Most programs also feature small group work for a high-touch learning experience. The virtual program experience allows participants to feel comfortable and productive learning at home while preserving the interconnectivity of an in-person program.
What are the networking opportunities during the live online sessions?
Yes. Examples of this may include: virtual lunches, virtual receptions, use of the chat function, and virtual office hours for you to connect with participants and faculty. Please refer to the agenda of the specific live online program you are interested in for details.
Live Online Format
What are live online programs?
Now, more than ever, executives need the knowledge and insights to help them adapt to change and solve complex problems. As the business world has evolved, we have applied new best practices to continuously improve your learning experience. With our live online programs, we are taking select in-person programs and are translating them to a fully live and virtual format, delivering the same interactive sessions with faculty and real-time application of the knowledge you would experience in person.
What is the difference between live online and online programs?
Compare our two formats for distance learning here.
What does "live online" mean?
Live online programs are fully virtual, highly interactive programs taking place in real-time, often featuring small group work for a high-touch learning experience. Our Columbia Business School faculty stream to you live and virtually, no matter where you are located.
Are all live online programs the same in terms of format and length?
No. Please refer to the agenda of the specific live online program you are interested in. For any questions, please reach out to the Contact person listed on the program's web page.
Do I have to attend all live sessions?
Participants are expected to attend all sessions. However, we understand that participants may have scheduling conflicts. Kindly let us know in advance whenever possible and your Program Manager would be happy to discuss how we can help you get up to speed. We will also record most faculty sessions, which you can review upon request.
Will I need to attend the live sessions even if I'm based in a different time zone?
You are required to attend all live sessions even if you are based in a different time zone. (Kindly reach out to the Learning Solutions team to learn more about our asynchronous program offerings, which consist predominantly of pre-recorded videos that you can watch on your own time).
Sign up for program updates and content relevant to today's business leaders from Columbia Business School Executive Education.