Digital Marketing: Customer Engagement, Social Media, Planning & Analytics
Digital Marketing: Customer Engagement, Social Media, Planning & Analytics
---
The marketing paradigm has transformed with the rise of digital technologies. Companies today face a constant proliferation of social media channels, the growing power of connected customers, and an explosion of new digital tools. To succeed, marketers must be able to plan, implement, and measure the impact of digital strategies that are suited to today's customers and integrated with their traditional marketing and business goals.
Please contact our partners at Emeritus at columbia@emeritus.org, +1 315-982-5094, or +1 315-277-2746 for a personal conversation about this program and how it may benefit you.
Delivered in collaboration with

"Customers in the digital age are not passive consumers but nodes within dynamic networks—interacting and shaping brands, markets, and each other."
David Rogers
Faculty, Columbia Business School Executive Education
After taking this program, you will be able to:
Learn how to identify digital marketing technologies and digital tools that are right for your organization
Understand how to use content, mobile, and influencer marketing to target customers more effectively
Understand the power of testing and targeting in digital marketing
Learn how to determine the skill sets required for your own digital initiatives
Learn how to develop analytics to measure the impact, effectiveness, and ROI of your digital marketing strategy
Discover how to integrate digital marketing with your offline strategies and traditional media
An estimated new value created in the economy over the next decade will be based on digitally enabled platform business models.

70%

year-on-year growth for the digital marketing industry compared to a 5-6 percent growth in other industries.

40%

of organizations are engaged in some form of digital initiative.

91%
From Mass Marketing to Customer Networks
Gain an understanding of customer interactions using the concepts of customer advocacy and the dynamics of the relationship between classic marketers and customers in the digital era.
The Digital Advertising Mix: Key Channels and Principles
Learn how to complete a search market simulation using the channels available in digital marketing to effectively apply the principles of targeting, personalization, and optimizing to form your own digital marketing campaign.
Five Core Behaviors of Customers in the Digital World
Explore the impact of digital technologies on behavior and the importance of your decision-making process and how it affects the results of your campaign within a simulation.
Access Strategy
Analyze how a company implements the access strategy and utilizes its various approaches including on-demand services, location-based services, mobile wallets, and loyalty to provide faster and easier digital services to customers.
"I like the basic concept of the course, from mass marketing to customer networks. It gave me lots of valuable knowledge. Learning the strategic planning process and working on the simulations was exciting."

Nobuhiko Ueki
CEO, T.Y.A. (HK) Limited, HONG KONG
"The simulations were the best part of this course. They help you improve your technique of digital marketing and build a robust digital strategy."

Marica Buquicchio
Owner, Marica Buquicchio, ITALY
"It was excellent. It was a 10-week course, lots of interaction with the other students, presenters, faculty and contributors, and interesting case studies and company profiles."

David Schneider
Marketing Manager at Insight, Managing the People Side of Change, US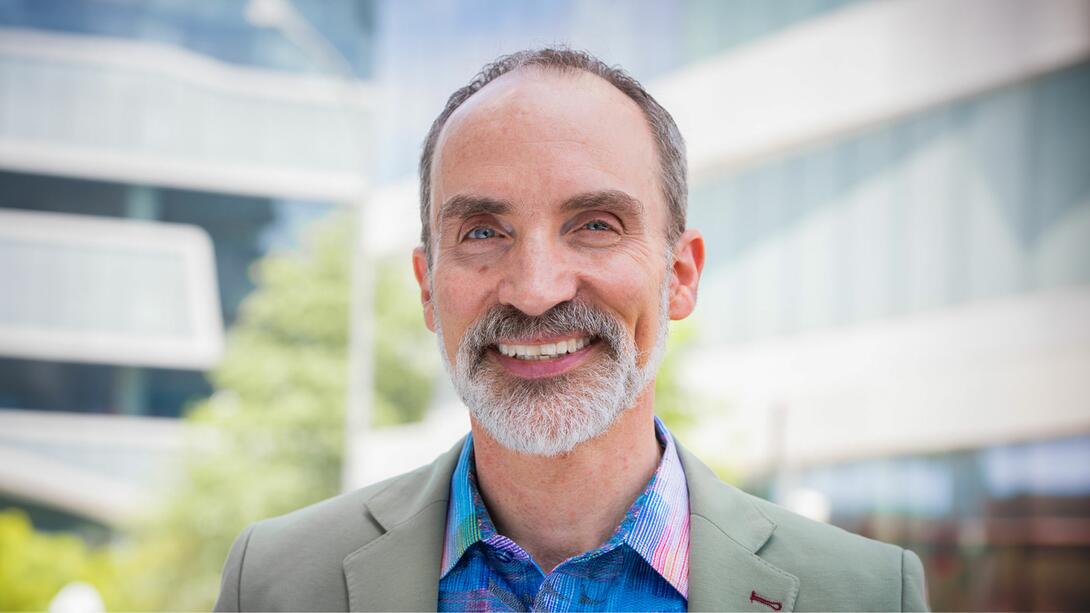 David Rogers
Academic Director in Executive Education
Author, The Digital Transformation Roadmap
Sign up for program updates and content relevant to today's business leaders from Columbia Business School Executive Education.