Digital Strategies for Business (Online): Leading the Next-Generation Enterprise
Digital Strategies for Business (Online): Leading the Next-Generation Enterprise
---
In today's world, almost every business is a digital business. In every industry, processes are being transformed by the proliferation of digital technologies and the rise of disruptive threats. To compete, businesses need to adapt and thrive. Organizations need leaders who can think strategically and harness the digital change to create new value for customers and opportunities for business. This program focuses on how managers can develop new strategies and business models to enable their organization to thrive in the digital age. Case studies will feature both digital trailblazers as well as traditional enterprises that are adapting to the digital era.
Please contact our partners at Emeritus at columbia@emeritus.org, +1 315-982-5094, or +1 315-277-2746 for a personal conversation about this program and how it may benefit you.
Delivered in collaboration with

After taking this program, you will be able to:
Understand Digital Customer Behaviors
Create Platform Business Models
Leverage Big Data to Build Data as a Strategic Asset
Innovate through Experimentation: AB Tests and Minimum Viable Products
Translate the Lean Startup to Enterprise Scale Innovation
Master Disruptive Business Models
This program covers finance and sustainability as integrated subjects, beginning with an introduction to financial and investment principles and ending with financial analysis, financing, and valuation.
Module 1: 5 Domains of Digital Transformation
Explore how digital transformation is not about technology but about strategy and new ways of thinking. Take a look at each of the five domains in this module–customers, competition, data, innovation, and value.
Module 2: Customer Networks and the New Path to Purchase
Understand the path to purchase customer journey, from start to finish. Additionally, uncover the series of channels that customers use to make a purchase.
Module 3: Understanding Digital Customer Behaviors
Discover how to re-imagine your ever-changing customers as customer networks. Identify five core behaviors of networked customers–accessing, engaging, customizing, connecting, and collaborating.
Module 4: Platform Business Models
Understand how platform businesses create interactions across a large number of participants. Master the Platform Business Model map for your organization while exploring the power of network effects.
This program is tailored for senior management and managers who aim to create innovative strategies and business models to enable their organizations to thrive in the ever-changing digital age.
It is ideal for:
Senior management and C-Suite professionals looking for a holistic digital transformation strategy for their organizations by keeping abreast of the latest trends, opportunities, and disruptions as well as learning more about customer behavior.
Mid to senior managers in the technology function looking to hone their skills while systematically implementing digital tools and technologies in their organizations.
Consultants looking to help their clients with solutions to navigate different aspects of a digital strategy across industries.
Functional managers, specifically those in marketing and sales, looking to create value by implementing digital techniques to their current role and leveraging digital customer networks.
"Professor Rogers' definition of digital disruption is the clearest I have seen. All of the courses were great, but the Mastering Disruptive Business Models session was unique, to my knowledge."

Lionel Gordon
Cargill, Inc, USA
"The highlight of the course is its diversity–from on-demand videos to individual and group assignments, peer reviews to seminars. The well-structured assignments helped me get a clear understanding of how to drive and develop my business, to adapt and evolve in the digital era."

"The videos and assignments are the best. Videos give clear structure and assignments stimulate the understanding of concepts."

Pedro Gallego
Celepar, Brazil
"I work in the IT industry; hence the topic is not new to me. However, there were very interesting modules that presented concepts, methodologies, and tools that are helping me to better understand platform business services."

Rodrigo dos Santos
T-Systems, Mexico
"One of the best features of the course is the webinars on Digital Works, Morecrodt & Perks, etc. that added more information to modules."

Cristian Buzzoni
Sofofa, Chile
"The frameworks and templates are most useful in understanding ways of managing digital transformation in business. David Rogers' explanations are simple and very insightful. I loved the content and the course structure."

Shalu Manan
Genpact, India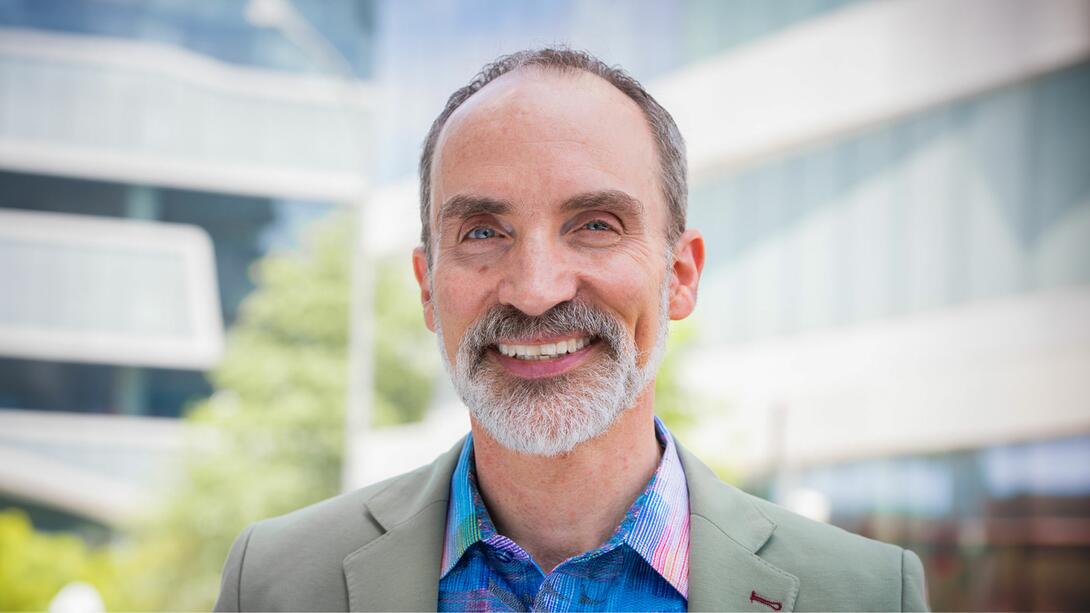 David Rogers
Academic Director in Executive Education
Author, The Digital Transformation Roadmap
Sign up for program updates and content relevant to today's business leaders from Columbia Business School Executive Education.