Leadership Essentials
Requirements
This program is suitable for mid-level executives looking to improve their effectiveness working with individuals and teams.
Requirements
This program is suitable for mid-level executives looking to improve their effectiveness working with individuals and teams.
Requirements
This program is suitable for mid-level executives looking to improve their effectiveness working with individuals and teams.
Leadership Essentials identifies several of the skill sets that great leaders possess. Through engaging lectures delivered by Columbia Business School faculty, dynamic discussions with colleagues and hands-on workshops, participants explore the most crucial areas of leadership.
Participants emerge from the program with fresh insights into how to be better decision makers, leaders of people and groups, and agents of organizational change.
Other Formats
This program is also being offered in an asynchronous online format. Learn more about Leadership Essentials (Online). To compare program formats, click here.
Please contact our Learning Solutions Specialists at +1 212-854-3395 for a personal conversation to learn more.
In this video, Faculty Director Joel Brockner speaks to the program experience and the feedback he receives from past participants.
"The program provided an opportunity for me to polish my leadership skills through a profound understanding of the importance of transactional leadership as a support and balance to transformational leadership."
Chukwuma Nwachukwu
CEO at North Eastern Capital Ltd.
In just two days, participants in Leadership Essentials take away several tangible benefits. They learn how to:
Enhance emotional intelligence and apply it appropriately as a leader
Strengthen the ability to lead and manage organizational change
Improve decision making
Motivate your team more effectively
Manage the dynamics within and between groups that influence performance
Hear from the program's faculty director on the leadership essentials acquired in the program:
Note: This program does not include a 360-degree feedback tool. We encourage you to apply for High Impact Leadership should you be interested in benefiting from this specific feature.
Upon completion of this program, you will earn two credits towards a Certificate with select alumni and tuition benefits. Learn more.
Schedule
In-Person: Two consecutive full days of in-person sessions on the Manhattanville campus in NYC.
The program typically runs from 8 a.m. to 6 p.m. ET.
Includes breakfast, lunch, and all materials.
Dates, fees, and locations are subject to change.

To view the agenda for this program, please connect with a Learning Solutions specialist. Contact us.
Leadership Styles and Emotional Intelligence
Key questions
What are the different styles of leadership, and when is it appropriate to exercise one rather than another?
What role does emotional intelligence (or EQ) play in enacting the different forms of leadership?
"The Leadership Essentials program was truly impactful on my professional journey. From the insight on EI vs IQ to the knowledge gained on transactional vs transformational leadership, I feel more prepared for the next steps in my career trajectory as a leader, influencer, and change maker. Professors Joel Brockner and Sarah Brazaitis were encouraging, engaged, and empowering and they were truly credible and full of wisdom. Our program manager aides were also very supportive in the program. The interaction in the breakout sessions amongst the students was also phenomenal, even virtually! I would highly recommend this program for anyone who is seeking to be challenged to become the best version of themselves, for their teams and those they seek to inspire."

Desiree' Kinney
Experienced Business Leader at JP Morgan Chase
"I highly recommend Leadership Essentials. All too often leadership is a thrust upon high achievers, but this creates a situation where one does not have time to reflect on where they are or how to improve. This program gives you those tools and time."

Talis Lin
Director, Consumer Marketing at The New York Times
"Leadership Essentials is a crash course in the most relevant topics that can immediately impact your leadership style. I took away tools that can help me as a professional, a non-profit board member, a Girl Scout troop leader, and as a parent."

Tina Biswas
Director Project Management at SapientRazorfish
"Leadership Essentials will foster your EQ and will help you become the leader you want to be."

Octavio Buzo
Senior Business Development Consultant, Google
"The Leadership Essentials program was a real breakthrough in my self-development journey at work. Not only did it enable me to become aware of unconscious bias that we all tend to have in our professional behaviors, but it was also a real eye opener on business patterns. The program encourages you to think out of the box and go to the extra mile on topics such as emotional intelligence, change management, self-awareness and team dynamics. What impressed me was the ability of both Professors Joel Brockner and Sarah Brazaitis to build paths between research theory and grounded practical work experiences and most importantly go beyond common thinking. The interactions between seasoned professionals during the break-out sessions were also adding considerable value to everyone's experience. The Columbia team was very helpful in making this journey as smooth as possible — from the registration to the class delivery in the context of the pandemic. If you are looking to embrace change at all levels and nurture your growth mindset, you can't miss this program."

Caroline Petit
International Advertising and Promotions Lead at Takeda
"48 hours of Ivy League genius that will last throughout your career."

Rob Schwartz
Chief Executive Officer, TBWA\CHIAT\DAY
"Although only two days long, the program was filled with useful, practical information balanced with the right amount of theory. I will definitely be able to use the tools in my daily work life."

Angela Schooneman
Partner, Mintner Ellison
"A big component of the program was the interactivity within the group. Participants came from all around the world, and I received a lot of input. I work with people from Dubai, China, and Japan, so working well cross-culturally is absolutely essential for my role. The cross-cultural feedback in this course, hearing their points-of-view, and how they come to conclusions was absolutely phenomenal."

Anthony Stevens
National Director of Sales, SAV Holdings, LLC
"After taking the Leadership Essentials program, I started to let the people in my company have more ownership in the decision making. I try to be better at delegating. One thing we do differently after I returned from the program is that we changed a weekly management meeting to a daily management meeting. Every person talks to a piece based on their department, and everyone gets to see what everyone else is doing."

Thomas Magnor
President, Atlas Metal Parts
"This program teaches you everything you need to know about effective leadership in two days. Amazing theory and the perfect marriage of theory and practice. I can't wait to put these concepts into action at my company."

Neha Rajesh
Head of Strategic Deal Marketing at Temenos
"I was promoted to a new role and needed to shape up my management skillls. In the Leadership Essentials program, I learned that how you deliver your message can often have a greater impact than the message itself. I immediately applied this to my role when I returned, and instead of judging a team member, I changed my tone of communication and was able to get results much faster."

Shirish Shetty
Senior Manager, Sales and Marketing, Allcargo Logistics Ltd
Leadership Essentials is designed for mid-level executives looking to improve their effectiveness working with individuals and teams.
Columbia Business School alumni and up to four of their colleagues are eligible for a 25 percent tuition benefit for this program. More on the Alumni Tuition Benefit.
Years of Management Experience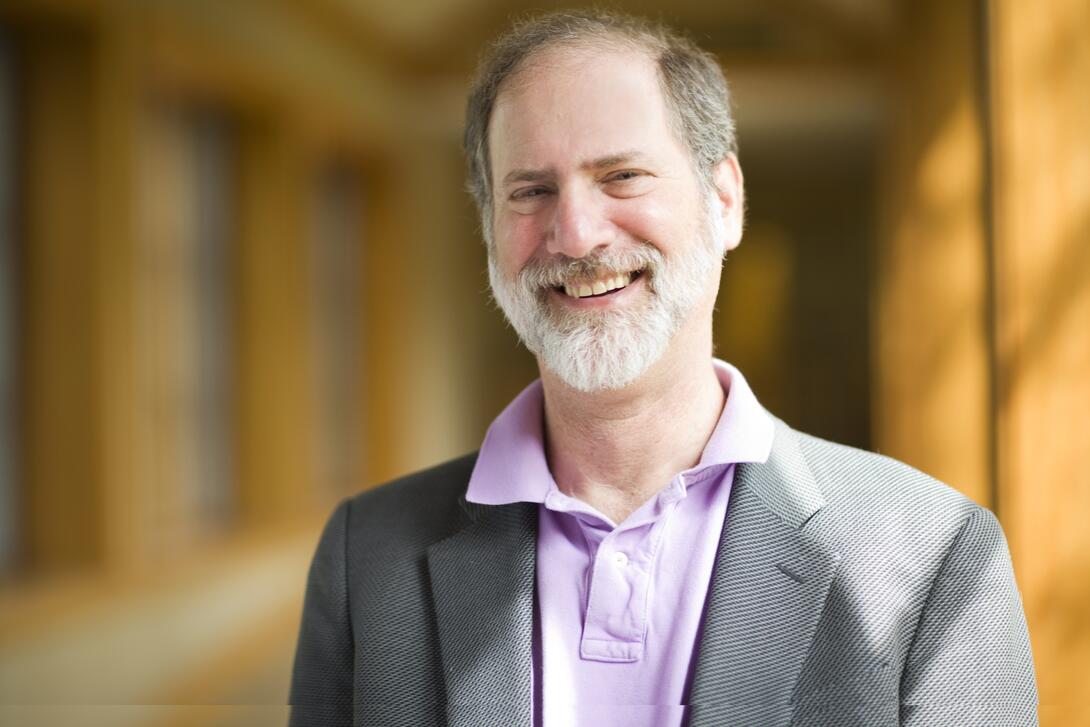 Joel Brockner
Phillip Hettleman Professor of Business
Faculty Director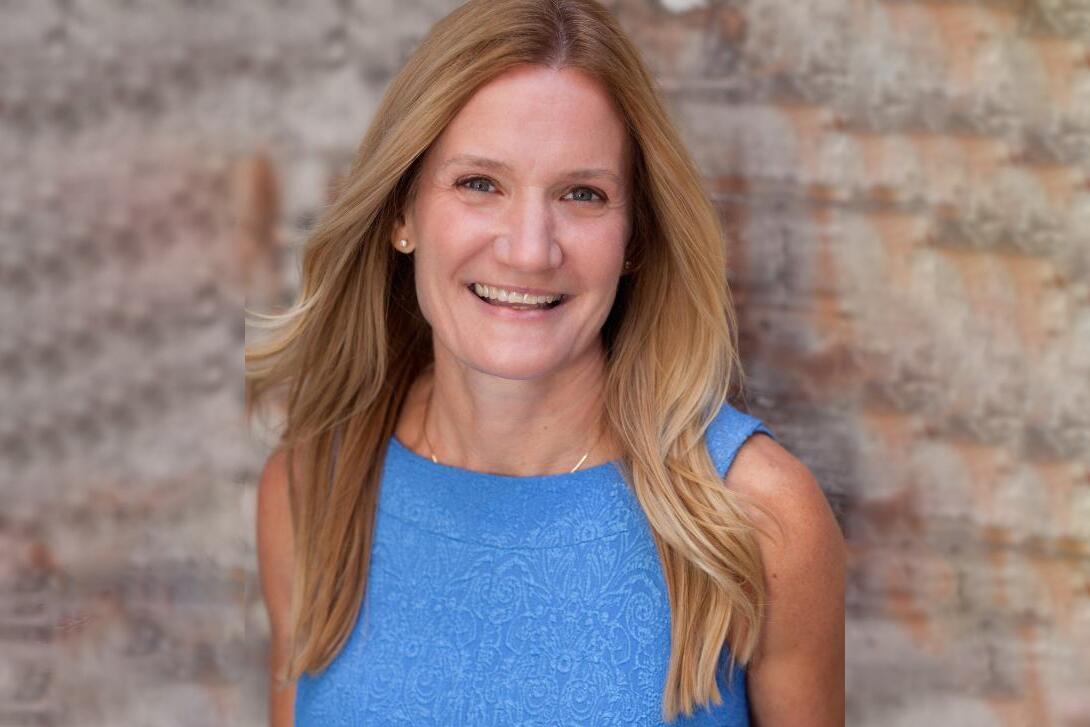 Sarah J. Brazaitis
Associate Professor of Practice, Teachers College, Columbia University
Certification
I'm interested in the Certificate in Business Excellence (CIBE), how do I get started?
At Columbia Business School Executive Education, you'll be able to customize a unique learning experience by selecting programs that best interest you and are most suited for your needs. Any completed program, regardless of format (live online, in-person, or online), will count towards the Certificate in Business Excellence.
Which programs qualify for the CIBE?
Any completed executive education program, regardless of format (live-online, in-person, or online), will count towards the Certificate in Business Excellence. Partner programs will also count towards the certificate.
Which programs do not qualify for 25 percent tuition benefit?
Advanced Management Program
Executive Development Program
Developing Black Leaders in Financial Services
Strategic Wealth Manager
Global Banking Program: Fintech, Digital, and Analytics
Chief Financial Officer
Chief Marketing Officer
Venture Capital Private Equity
Digital Business Leadership Program
Executive Program in Management
What programs are considered partner programs?
Executive education programs developed and administered with our educational partners, bring the best of our combined knowledge, thought leadership, resources, and expertise. Kindly find a list of our partners here on our partnership page.
What are the costs of the certificate?
There's no set cost associated with the certificate path since you're able to customize your learning journey with in-person and online programs (price will vary depending on the program type and length).
Are there any tuition assistance or scholarships?
At Columbia Business School Executive Education, we offer non-degree and non-credit-based professional development programs to the global business community. As our programs are non-degree and non-credit, they do not qualify for financial aid.
How are CIBE credits determined?
Credits for a program are determined by the program duration and total learning hours.
Where do I find information on the credit value for a program?
You will find this information on each program page. Credits range from 0.5 credits – 26 credits per program.
How do I get enrolled in the CIBE?
Your certificate journey will start with your first program, and you have 4 years to complete your CIBE. You may register for any of our executive education programs on each program page. You may enroll using the "Enroll Now" button, and the application process should take 5-10 minutes.
How do I receive credits?
You are required to fully attend a program and complete all necessary coursework in order to receive CIBE credits. Credits are only awarded after you complete a program.
How do I check the status of my Certificate completion?
Kindly reach out to a Learning Solutions representative for any questions on the status of your CIBE credit count.
Do CIBE credits expire?
Credits are only valid for four years (Please note: While we are not able to offer in-person programming due to the COVID-19 pandemic, the duration to complete the programming has been extended to five years.). If you have not completed your CIBE within four years, we will only count non-expired credits towards your CIBE credit total.
Does the Certificate in Business Excellence expire?
Your Certificate in Business Excellence does not expire. Once you become a certificate recipient, you will join the greater alumni community at Columbia Business School.
I've reached 18 CIBE credits, what's next?
Congratulations! You should receive a digital copy of your certificate at the end of your program. If you do not receive a copy from your program manager, kindly contact your Learning Solutions representative or your program manager for next steps.
Will I receive a physical certificate?
Upon completion, you will receive a secure, digital certificate through Accredible. Within the platform you will have the option to print your credential, post it to your LinkedIn feed, or display it on your profile as a certification. Please contact your program manager for the status of your digital certificate.
How do I get access to my alumni benefits?
Once you complete your CIBE, we kindly ask for your patience as we process your alumni credentials. The processing time can take anywhere from 8 to 10 weeks long.
Can I refer colleagues to the Certificate in Business Excellence?
If you are a certificate holder, you may sponsor up to four colleagues each year for full-price in-person programs lasting up to seven days and all full-price online programs.
Can I add the Certificate in Business Excellence to LinkedIn?
Yes! We will provide you with instructions on how to add your certificate to your LinkedIn profile after you become a Certificate recipient.

Preferred Pricing and Tuition Benefits for Alumni
Are there preferred pricing options available for live online programs?
Yes, preferred pricing is available for groups of two or more. To inquire, email execed@gsb.columbia.edu.
As a Columbia Business School alumni am I eligible for tuition benefit?
Columbia Business School alumni and up to four of their colleagues are eligible for a 25 percent tuition benefit for this program. More on the Alumni Tuition Benefit.
Assignments
Will there be any homework or assignments?
For select programs, there will be some assignments to complete after the end of select program sessions. Assignments will typically consist of readings, self-reflections, and brief assessments. This approach is designed to help you practice your learnings.
How long will assignments take?
We do not expect that homework assignments will take up a large amount of time to complete.
Will there be any examinations or grades?
There will be no examinations or grades for our live online programs.
Access
When will I receive information on how to log in?
You will receive your login information immediately before the program start date. Kindly reach out to your Program Manager for further instructions on how to prepare and log in for the program.
What platform do you use to deliver live online programs?
We use the Zoom platform.
Recordings
Will sessions be recorded?
Most live online sessions (depending on the faculty and program) will be recorded and will be available for you upon request. In-person programs are not recorded.
How long will they be available for?
Recordings will be available for the duration of the program. Depending on the program, some recordings may have additional availability post-program.
How do I gain access to the recordings?
Your Program Manager will provide you with further instructions on how to gain access to recorded sessions.
Experience
How do participants network during the live online programs? Will I participate in group work?
Our live online programs are fully virtual and highly interactive. Most programs also feature small group work for a high-touch learning experience. The virtual program experience allows participants to feel comfortable and productive learning at home while preserving the interconnectivity of an in-person program.
What are the networking opportunities during the live online sessions?
Yes. Examples of this may include: virtual lunches, virtual receptions, use of the chat function, and virtual office hours for you to connect with participants and faculty. Please refer to the agenda of the specific live online program you are interested in for details.
Live Online Format
What are live online programs?
Now, more than ever, executives need the knowledge and insights to help them adapt to change and solve complex problems. As the business world has evolved, we have applied new best practices to continuously improve your learning experience. With our live online programs, we are taking select in-person programs and are translating them to a fully live and virtual format, delivering the same interactive sessions with faculty and real-time application of the knowledge you would experience in person.
What is the difference between live online and online programs?
Compare our two formats for distance learning here.
What does "live online" mean?
Live online programs are fully virtual, highly interactive programs taking place in real-time, often featuring small group work for a high-touch learning experience. Our Columbia Business School faculty stream to you live and virtually, no matter where you are located.
Are all live online programs the same in terms of format and length?
No. Please refer to the agenda of the specific live online program you are interested in. For any questions, please reach out to the Contact person listed on the program's web page.
Do I have to attend all live sessions?
Participants are expected to attend all sessions. However, we understand that participants may have scheduling conflicts. Kindly let us know in advance whenever possible and your Program Manager would be happy to discuss how we can help you get up to speed. We will also record most faculty sessions, which you can review upon request.
Will I need to attend the live sessions even if I'm based in a different time zone?
You are required to attend all live sessions even if you are based in a different time zone. (Kindly reach out to the Learning Solutions team to learn more about our asynchronous program offerings, which consist predominantly of pre-recorded videos that you can watch on your own time).
Sign up for program updates and content relevant to today's business leaders from Columbia Business School Executive Education.