Presented in collaboration with the Columbia Business School Private Equity Program, Deal Camp is a multi-day high-intensity learning event. A combination of interactive presentations and panels moderated by Columbia faculty feature a variety of private equity professionals and service providers in the industry all in an intimate setting.
For over a decade, Deal Camp has immersed participants in the world of private equity providing insights and the foundational knowledge needed to better engage in the field. Get the tools and skills needed to make deal decisions from beginning to end, including sourcing opportunities, dealing with due diligence processes when analyzing a potential opportunity, exploring traditional value creation levers and new technologies in value creation, appreciating legal issues in private equity deal documentation, and navigating the elements of a successful exit strategy.
Deal Camp builds and draws upon the curriculum and network of the Columbia Business School Private Equity Program.
Please contact our Learning Solutions Specialists at +1 212-854-3395 for a personal conversation to learn more.
"Deal Camp offers the rare opportunity to experience the multi-faceted private equity industry alongside industry experts and professionals while gaining with unique insight into the opportunities and challenges facing the industry in the years ahead."
Program Faculty Director Donna M. Hitscherich
Director of the Private Equity Program at Columbia Business School
By attending Deal Camp, participants will expand their knowledge of current trends in the private equity industry, participate in a lively discussion of the new world of business and the impact it has on the field, and build a new network of industry experts, like-minded professionals, and finance scholars.
Deal Camp will prepare participants with:
The tools needed to analyze the value creation prospects of a transaction, including the Leveraged Buyout (LBO) Model
New ideas for deal sourcing and fundraising
Appreciation of legal issues in private equity deal documentation
Insight into the latest technologies in the field
Hands-on, timely case studies designed to showcase current trends in the industry
An opportunity to network with industry key players in an intimate setting
An understanding of roles and opportunities available to various players in the private equity landscape
Upon completion of this program, you will earn two credits towards a Certificate with select alumni and tuition benefits. Learn more.
After an overview of the industry, private equity experts and Columbia Business School faculty will lead discussions and case studies for developing insight into the opportunity and challenges facing the industry in the years ahead.
Participants will be exposed to all aspects of the private equity life cycle — from fundraising and deal sourcing to transaction execution, management of the firm, and the ultimate exit.
Key themes addressed:
Fund formation, fundraising, and deal sourcing
Key elements of the deal process
Valuation and the LBO (leveraged buyout) model
Elements of a successful exit strategy
Key due diligence inquiries
Technology as a value creation lever
Importance and challenges of measuring ESG (environmental, social, and corporate governance)
Talent equation: Why diversity, equity and inclusion is important to the private equity industry
Restructuring and distressed investments
Role of private credit markets
Growth equity and the intersection of venture capital (VC) and PE
Schedule
Four consecutive full days of in-person sessions at Gurney's Montauk Resort & Seawater Spa in Montauk, NY. Accommodation, breakfast, lunch, and all materials are included in the program tuition.
Dates, fees, and locations are subject to change.
"Being a veteran of industry conferences, seminars, and workshops, I can safely say that Columbia Business School's Deal Camp is second to none in quality of its presenters, participants, and event organizers. By the time I left Deal Camp, I felt I had acquired a unique perspective of the private equity sector. It sharpened my technical skills and I have no doubt that what I learned will make an impact in my work at our pension fund. In fact, my office is currently working on scheduling a visit from one of the firms that presented at Deal Camp to discuss potential investment opportunities, so the camp is already yielding positive outcomes. Everyone at Deal Camp was friendly, open to dialogue, and willing to answer questions or provide additional insight. I truly feel like I made friends at the camp. It changed my perspective of business schools altogether and I am now contemplating applying to Columbia's EMBA program."

Anonymous
Deputy Director, Investments at a Private Pension Plan
"The material covered at Deal Camp gave me new insight into the subject of private equity. The week following the program I had a meeting in which I was able to better my position in a transaction thanks to Deal Camp."

David McGough
CEO at Digital Matrix Systems Inc.
"I had an absolutely tremendous benefit from attending Deal Camp. I really appreciated the opportunity to meet with current students as well as practitioners in [private equity]."

Columbia Business School Alum
"All speakers [at Deal Camp] were excellent and collectively provided a robust overview on the industry and the deal process. I'm fortunate to have participated in the inaugural session and am certain the conference will be sought after in years to come."

Second year Columbia MBA student
Deal Camp is ideal for:
Professionals at all levels seeking a better understanding of the fundamentals driving the private equity industry and the challenges and opportunities that are ahead
Family offices wishing to understand the fundamentals and economics of private equity
Service providers to the industry
Those considering the sale of a business to a private equity firm
Those wishing to explore the opportunities and career paths in private equity
Columbia Business School alumni and up to four of their colleagues are eligible for a 25 percent tuition benefit for this program. More on the Alumni Tuition Benefit.
Years of Management Experience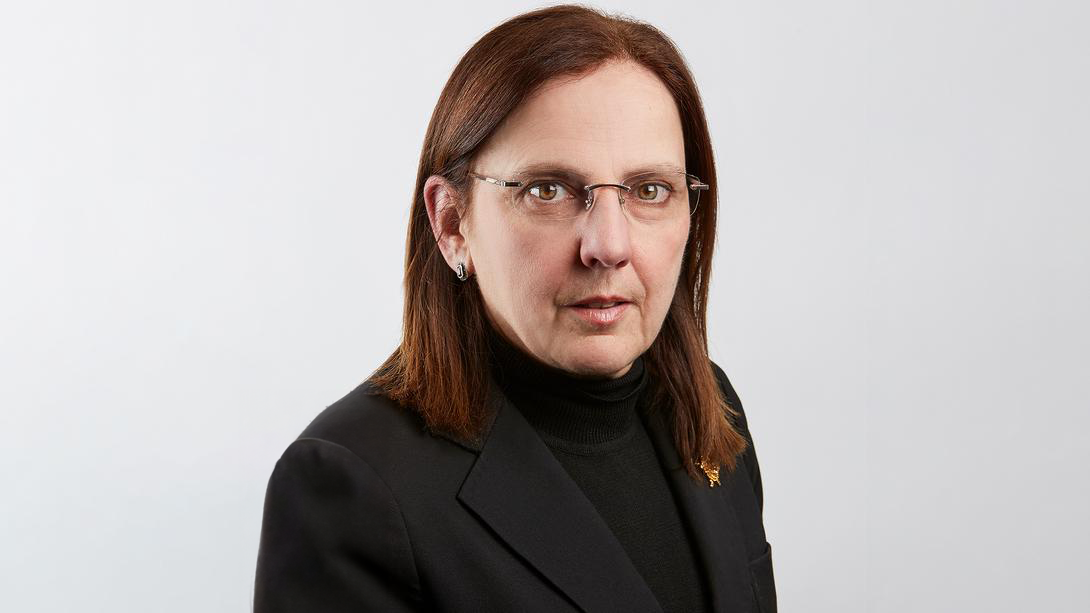 Donna Hitscherich
Senior Lecturer, Business, Finance, and Economics
Director, Private Equity Program
Columbia Business School
Faculty Director
Certification
I'm interested in the Certificate in Business Excellence (CIBE), how do I get started?
At Columbia Business School Executive Education, you'll be able to customize a unique learning experience by selecting programs that best interest you and are most suited for your needs. Any completed program, regardless of format (live online, in-person, or online), will count towards the Certificate in Business Excellence.
Which programs qualify for the CIBE?
Any completed executive education program, regardless of format (live-online, in-person, or online), will count towards the Certificate in Business Excellence. Partner programs will also count towards the certificate.
Which programs do not qualify for 25 percent tuition benefit?
Advanced Management Program
Executive Development Program
Developing Black Leaders in Financial Services
Strategic Wealth Manager
Global Banking Program: Fintech, Digital, and Analytics
Chief Financial Officer
Chief Marketing Officer
Venture Capital Private Equity
Digital Business Leadership Program
Executive Program in Management
What programs are considered partner programs?
Executive education programs developed and administered with our educational partners, bring the best of our combined knowledge, thought leadership, resources, and expertise. Kindly find a list of our partners here on our partnership page.
What are the costs of the certificate?
There's no set cost associated with the certificate path since you're able to customize your learning journey with in-person and online programs (price will vary depending on the program type and length).
Are there any tuition assistance or scholarships?
At Columbia Business School Executive Education, we offer non-degree and non-credit-based professional development programs to the global business community. As our programs are non-degree and non-credit, they do not qualify for financial aid.
How are CIBE credits determined?
Credits for a program are determined by the program duration and total learning hours.
Where do I find information on the credit value for a program?
You will find this information on each program page. Credits range from 0.5 credits – 26 credits per program.
How do I get enrolled in the CIBE?
Your certificate journey will start with your first program, and you have 4 years to complete your CIBE. You may register for any of our executive education programs on each program page. You may enroll using the "Enroll Now" button, and the application process should take 5-10 minutes.
How do I receive credits?
You are required to fully attend a program and complete all necessary coursework in order to receive CIBE credits. Credits are only awarded after you complete a program.
How do I check the status of my Certificate completion?
Kindly reach out to a Learning Solutions representative for any questions on the status of your CIBE credit count.
Do CIBE credits expire?
Credits are only valid for four years (Please note: While we are not able to offer in-person programming due to the COVID-19 pandemic, the duration to complete the programming has been extended to five years.). If you have not completed your CIBE within four years, we will only count non-expired credits towards your CIBE credit total.
Does the Certificate in Business Excellence expire?
Your Certificate in Business Excellence does not expire. Once you become a certificate recipient, you will join the greater alumni community at Columbia Business School.
I've reached 18 CIBE credits, what's next?
Congratulations! You should receive a digital copy of your certificate at the end of your program. If you do not receive a copy from your program manager, kindly contact your Learning Solutions representative or your program manager for next steps.
Will I receive a physical certificate?
Upon completion, you will receive a secure, digital certificate through Accredible. Within the platform you will have the option to print your credential, post it to your LinkedIn feed, or display it on your profile as a certification. Please contact your program manager for the status of your digital certificate.
How do I get access to my alumni benefits?
Once you complete your CIBE, we kindly ask for your patience as we process your alumni credentials. The processing time can take anywhere from 8 to 10 weeks long.
Can I refer colleagues to the Certificate in Business Excellence?
If you are a certificate holder, you may sponsor up to four colleagues each year for full-price in-person programs lasting up to seven days and all full-price online programs.
Can I add the Certificate in Business Excellence to LinkedIn?
Yes! We will provide you with instructions on how to add your certificate to your LinkedIn profile after you become a Certificate recipient.

Preferred Pricing and Tuition Benefits for Alumni
Are there preferred pricing options available for live online programs?
Yes, preferred pricing is available for groups of two or more. To inquire, email execed@gsb.columbia.edu.
As a Columbia Business School alumni am I eligible for tuition benefit?
Columbia Business School alumni and up to four of their colleagues are eligible for a 25 percent tuition benefit for this program. More on the Alumni Tuition Benefit.
Assignments
Will there be any homework or assignments?
For select programs, there will be some assignments to complete after the end of select program sessions. Assignments will typically consist of readings, self-reflections, and brief assessments. This approach is designed to help you practice your learnings.
How long will assignments take?
We do not expect that homework assignments will take up a large amount of time to complete.
Will there be any examinations or grades?
There will be no examinations or grades for our live online programs.
Sign up for program updates and content relevant to today's business leaders from Columbia Business School Executive Education.