Well-constructed and well-managed teams are a necessity in today's work environment, and organizational success relies upon the ability to both create and lead high-performance teams. This program, designed for executives in leadership positions or on the cusp of assuming leadership responsibility, integrates and applies Columbia Business School's thought leadership to prepare you to build a high performance team and lead them to their highest potential.
In a highly interactive learning format, Developing and Leading High-Performance Teams will allow you to immediately apply techniques and tactics to hone your team's strategic objectives and improve your leadership abilities.
You will gain immediately applicable knowledge to better manage your team and its strategic challenges; you will also develop an effective team success strategy for high performance and a detailed team-meeting plan for desired results by the end of the program.
Please contact our Learning Solutions Specialists at +1 212-854-3395 to learn more.
"This program will enable you to develop the skills and tools needed to maximize the potential of diverse teams in order to increase productivity, efficiency, and effectiveness. The key to organizational success is dependent upon harnessing the power of teams."
The program's Faculty Director Bill Klepper
Professor of Management at Columbia Business School
Hear from Faculty Director William Klepper about the program.
During this program, participants will learn to:
Utilize the success formula for high-performance team leadership
Leverage your behavioral style as a team leader
Improve team performance by leveraging your role and your team members roles
Match the right people to the right tasks
Apply proven tools for optimal teamwork including communication, decision-making, and learning
Influence and persuade others to buy in
Lead change from your current state to your desired future state
Maximize the potential of diverse teams
Generate high-quality decisions in order to gain support from key stakeholders who possess unique agendas and interests
Through an exercise-based curriculum, you will identify direct applications of the learning to your role. You'll walk away from the program with an action plan for your team, ready to implement improved team leadership, develop high-functioning teams, and work towards higher team performance.
You will further benefit from:
CBS interactive learning process
Learning from highly acclaimed Executive Education faculty
Direct application to your strategic challenge
Tested team tools to optimize your team's performance
Upon completion of this program, you will earn three credits towards a Certificate with select alumni and tuition benefits. Learn more.
Schedule
In Person: Four consecutive full days of in-person sessions on the Manhattanville campus in NYC.
The program typically runs from 9 a.m. to 5 p.m. ET
Includes breakfast, lunch and all materials.
The program structure has three parts. Dates, fees, and locations are subject to change.
To view the agenda for either format of this program, please connect with a Learning Solutions specialist. Contact us.
Part one focuses on team leadership and behavior including approaches to a team success formula. Participants take part in simulated meeting exercises to help identify behavioral styles and illustrate common conflicts between them. A toolkit for developing and leading high performance teams will be the takeaway from the day.
"I believe that the best thing about the Developing and Leading High-Performance Teams course is the outcome. I say this because the teachings during the course are presented in such a way that the takeaway is simple, practical, and immediately usable."

Alyse Wyler
Senior Director, Human Resources at SAP
"After leading teams for many years, I was pleasantly surprised that the program opened new doors and presented new ways of enhancing my role."

Abdulai Awudu
Programmes Director at The Multimedia Group
"This program helped me unlearn bad habits while providing me with new ways of doing things better at the same time."

Olu Delano
General Manager Of Corporate Marketing at Stanbic IBTC Bank Plc
"A must for all leaders of an organization. This program will change your ideas and leadership styles."

Bruce Campbell
Head of College at Nambour Christian College
"Columbia's Developing and Leading High-Performance Teams program will greatly enhance the way you refocus your strengths to become more productive and effective in your business."

Carlos Morales
Senior Assistant Chief Pilot at Copa Airlines
"The program took me beyond the limits of what I previously grasped into new ways of thinking about teaming, persuasion and international leadership!"

Peter Trautmann
City Collegiate Director, The Navigators
This program is designed for team leaders – or soon-to-be team leaders – seeking the knowledge to create diverse, high-performing teams by leveraging frameworks for effective team decision making and putting the right people against the right tasks. Program participants may include mid-level executives, managers, directors, and VPs from across industries and functions.
Columbia Business School alumni and up to four of their colleagues are eligible for a 25 percent tuition benefit for this program. More on the alumni tuition benefit.
Years of Management Experience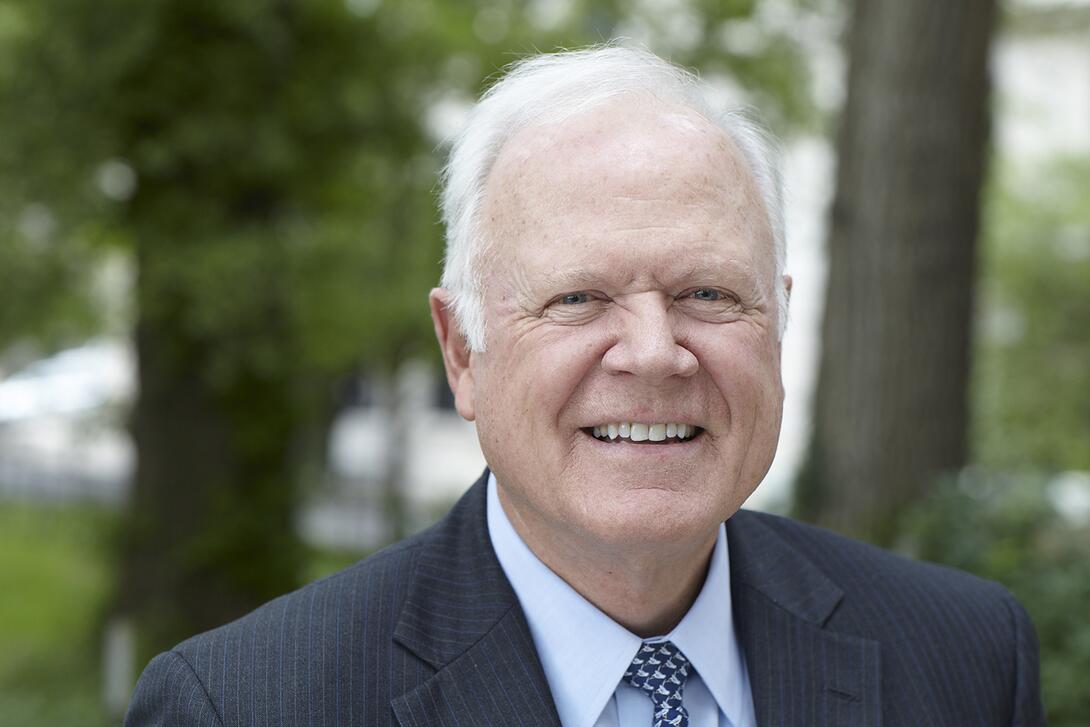 William Klepper
Academic Director in Executive Education
Adjunct Professor of Management, Columbia Business School
Certification
I'm interested in the Certificate in Business Excellence (CIBE), how do I get started?
At Columbia Business School Executive Education, you'll be able to customize a unique learning experience by selecting programs that best interest you and are most suited for your needs. Any completed program, regardless of format (live online, in-person, or online), will count towards the Certificate in Business Excellence.
Which programs qualify for the CIBE?
Any completed executive education program, regardless of format (live-online, in-person, or online), will count towards the Certificate in Business Excellence. Partner programs will also count towards the certificate.
Which programs do not qualify for 25 percent tuition benefit?
Advanced Management Program
Executive Development Program
Developing Black Leaders in Financial Services
Strategic Wealth Manager
Global Banking Program: Fintech, Digital, and Analytics
Chief Financial Officer
Chief Marketing Officer
Venture Capital Private Equity
Digital Business Leadership Program
Executive Program in Management
What programs are considered partner programs?
Executive education programs developed and administered with our educational partners, bring the best of our combined knowledge, thought leadership, resources, and expertise. Kindly find a list of our partners here on our partnership page.
What are the costs of the certificate?
There's no set cost associated with the certificate path since you're able to customize your learning journey with in-person and online programs (price will vary depending on the program type and length).
Are there any tuition assistance or scholarships?
At Columbia Business School Executive Education, we offer non-degree and non-credit-based professional development programs to the global business community. As our programs are non-degree and non-credit, they do not qualify for financial aid.
How are CIBE credits determined?
Credits for a program are determined by the program duration and total learning hours.
Where do I find information on the credit value for a program?
You will find this information on each program page. Credits range from 0.5 credits – 26 credits per program.
How do I get enrolled in the CIBE?
Your certificate journey will start with your first program, and you have 4 years to complete your CIBE. You may register for any of our executive education programs on each program page. You may enroll using the "Enroll Now" button, and the application process should take 5-10 minutes.
How do I receive credits?
You are required to fully attend a program and complete all necessary coursework in order to receive CIBE credits. Credits are only awarded after you complete a program.
How do I check the status of my Certificate completion?
Kindly reach out to a Learning Solutions representative for any questions on the status of your CIBE credit count.
Do CIBE credits expire?
Credits are only valid for four years (Please note: While we are not able to offer in-person programming due to the COVID-19 pandemic, the duration to complete the programming has been extended to five years.). If you have not completed your CIBE within four years, we will only count non-expired credits towards your CIBE credit total.
Does the Certificate in Business Excellence expire?
Your Certificate in Business Excellence does not expire. Once you become a certificate recipient, you will join the greater alumni community at Columbia Business School.
I've reached 18 CIBE credits, what's next?
Congratulations! You should receive a digital copy of your certificate at the end of your program. If you do not receive a copy from your program manager, kindly contact your Learning Solutions representative or your program manager for next steps.
Will I receive a physical certificate?
Upon completion, you will receive a secure, digital certificate through Accredible. Within the platform you will have the option to print your credential, post it to your LinkedIn feed, or display it on your profile as a certification. Please contact your program manager for the status of your digital certificate.
How do I get access to my alumni benefits?
Once you complete your CIBE, we kindly ask for your patience as we process your alumni credentials. The processing time can take anywhere from 8 to 10 weeks long.
Can I refer colleagues to the Certificate in Business Excellence?
If you are a certificate holder, you may sponsor up to four colleagues each year for full-price in-person programs lasting up to seven days and all full-price online programs.
Can I add the Certificate in Business Excellence to LinkedIn?
Yes! We will provide you with instructions on how to add your certificate to your LinkedIn profile after you become a Certificate recipient.

Preferred Pricing and Tuition Benefits for Alumni
Are there preferred pricing options available for live online programs?
Yes, preferred pricing is available for groups of two or more. To inquire, email execed@gsb.columbia.edu.
As a Columbia Business School alumni am I eligible for tuition benefit?
Columbia Business School alumni and up to four of their colleagues are eligible for a 25 percent tuition benefit for this program. More on the Alumni Tuition Benefit.
Assignments
Will there be any homework or assignments?
For select programs, there will be some assignments to complete after the end of select program sessions. Assignments will typically consist of readings, self-reflections, and brief assessments. This approach is designed to help you practice your learnings.
How long will assignments take?
We do not expect that homework assignments will take up a large amount of time to complete.
Will there be any examinations or grades?
There will be no examinations or grades for our live online programs.
Access
When will I receive information on how to log in?
You will receive your login information immediately before the program start date. Kindly reach out to your Program Manager for further instructions on how to prepare and log in for the program.
What platform do you use to deliver live online programs?
We use the Zoom platform.
Recordings
Will sessions be recorded?
Most live online sessions (depending on the faculty and program) will be recorded and will be available for you upon request. In-person programs are not recorded.
How long will they be available for?
Recordings will be available for the duration of the program. Depending on the program, some recordings may have additional availability post-program.
How do I gain access to the recordings?
Your Program Manager will provide you with further instructions on how to gain access to recorded sessions.
Experience
How do participants network during the live online programs? Will I participate in group work?
Our live online programs are fully virtual and highly interactive. Most programs also feature small group work for a high-touch learning experience. The virtual program experience allows participants to feel comfortable and productive learning at home while preserving the interconnectivity of an in-person program.
What are the networking opportunities during the live online sessions?
Yes. Examples of this may include: virtual lunches, virtual receptions, use of the chat function, and virtual office hours for you to connect with participants and faculty. Please refer to the agenda of the specific live online program you are interested in for details.
Live Online Format
What are live online programs?
Now, more than ever, executives need the knowledge and insights to help them adapt to change and solve complex problems. As the business world has evolved, we have applied new best practices to continuously improve your learning experience. With our live online programs, we are taking select in-person programs and are translating them to a fully live and virtual format, delivering the same interactive sessions with faculty and real-time application of the knowledge you would experience in person.
What is the difference between live online and online programs?
Compare our two formats for distance learning here.
What does "live online" mean?
Live online programs are fully virtual, highly interactive programs taking place in real-time, often featuring small group work for a high-touch learning experience. Our Columbia Business School faculty stream to you live and virtually, no matter where you are located.
Are all live online programs the same in terms of format and length?
No. Please refer to the agenda of the specific live online program you are interested in. For any questions, please reach out to the Contact person listed on the program's web page.
Do I have to attend all live sessions?
Participants are expected to attend all sessions. However, we understand that participants may have scheduling conflicts. Kindly let us know in advance whenever possible and your Program Manager would be happy to discuss how we can help you get up to speed. We will also record most faculty sessions, which you can review upon request.
Will I need to attend the live sessions even if I'm based in a different time zone?
You are required to attend all live sessions even if you are based in a different time zone. (Kindly reach out to the Learning Solutions team to learn more about our asynchronous program offerings, which consist predominantly of pre-recorded videos that you can watch on your own time).
Sign up for program updates and content relevant to today's business leaders from Columbia Business School Executive Education.