Today, every business is a digital business. But the task for legacy incumbents is fundamentally different than for a startup. How do you transform a business that started before the internet, so it can survive and grow in the digital economy?
Executive surveys show as many as 70 percent of digital transformation efforts are failing to achieve their desired impact. The reasons are numerous. Companies pursue a generic goal to "be digital" without defining why. Digital efforts are disconnected from business strategy. Managers focus on benchmarks, cost-cutting, and cautious planning. Digital innovations occur but they never scale to achieve real impact. And most fundamentally, leaders try to transform their business without changing their "business as usual" culture, process, and capabilities.
The good news: real digital transformation is possible. We can begin to see how by studying the hard-fought lessons of companies as diverse as Walmart, Citi, The New York Times, Ford Motors, Pfizer, Air Liquide, United Technologies, and more.
Leading Digital Transformation focuses on how executives can reorient their business for the digital age and drive the kind of deep organizational change that is essential to securing a future in the digital era. Participants leave with a set of practical frameworks, relevant case studies, and the first draft of their own roadmap for digital transformation.
For a first look at the faculty's thought leadership, we invite you to download the first chapter of David Rogers' bestselling book, The Digital Transformation Playbook.
"Digital transformation is no longer a question of 'if' but 'how fast?' The challenge for every leader today is how to keep up with the pace of digital change."
David Rogers
The program's Faculty Director
In this video, hear from Faculty Director David Rogers about the program.
The program will provide you with the leadership frameworks, methodologies, and real-world case studies needed to lead your organization to adapt and thrive in the digital age.
You will learn to:
Align stakeholders with a compelling vision of what digital means for your business
Ensure your digital efforts are growth-focused and business-led, with a clear set of strategic priorities
Rethink your customers, competition, data, innovation, and value proposition for the digital era
Accelerate change by focusing on customers, experimentation, and rapid learning
Scale digital innovations to achieve real impact across the organization
Design new operating models, processes, and governance for digital acceleration
Build essential long-term capabilities and a partner ecosystem
Lead the cultural change your business needs for the digital future
Take an iterative approach to transformation in order to reap immediate benefits
Upon completion of this program, you will earn three credits towards a Certificate with select alumni and tuition benefits. Learn more.
Leading Digital Transformation combines a mix of dynamic lectures, interactive discussion, and group work in small teams. Sessions focus on leadership frameworks and tools for organizational change. Executives apply the tools of the course to real-world businesses as well as work on a digital transformation roadmap for their own organizations.
Concepts will be illustrated through cases of companies in diverse industries – including financial services, retail, media, consumer goods, industrial b2b, healthcare, automotive, and technology.
Sample Session Titles:
Defining the Digital Challenge: Transformation and Its Barriers
Why Transformations Fail: The 6 Success Factors of Digital Transformation
Transforming Process: the 3 Paths Model and Lessons from Amazon to Citi
Transforming Culture: How Stories, Symbols, and Leaders Shape Behavior
The 5 Domains of Digital Transformation: A Strategy Framework
Rethinking Data and A.I. as a Source of Competitive Advantage
The Problem-Opportunity Matrix
Innovation Through Rapid Experimentation: A/B testing and MVP's
Scaling Startup Methods for the Enterprise: Agile, Lean, Design Thinking, and Beyond
Your Digital Transformation Roadmap
For a first look at the faculty's thought leadership, we invite you to download a sample chapter of David Rogers's bestselling book, The Digital Transformation Playbook.
Schedule
Three consecutive full days of in-person sessions on the Manhattanville campus in NYC.
To view an agenda for either format of this program, please connect with a Learning Solutions specialist. Contact us.
Includes breakfast, lunch, and all materials for the in-person program.
Dates, fees, and physical locations are subject to change.
"The program is a great way to step back and have a holistic view and reevaluation of your current business while comparing to benchmarks and best practices."

Fadi Khater
Founder / Managing Partner at Netizency FZ LLC
"The course was a strong reminder that technology is not the core of a digital business strategy. It's about knowing your market, customer, assets and partnerships. And about adapting your value prop."

Riche Zamor
Sr. Director, Strategy at Phase2 Technology
"The diversity of topics and high caliber speakers was worth the price of admission. The collaboration process amongst the class made it a joy to come to class each day."

David Fredericks
Sr. Systems Engineering Manager, Cisco Systems
"I really appreciate the tools the program gave me to face my real-life business problems."

Alfredo Alvaro Cuadros
CEO, Tigo Money
"Excellent rethinking of strategy for the new digital world."

Andrew Fraser
Director of Marketing, Tourism New Zealand
"I found this to be a highly insightful educational study in a truly global student context."

Emeka Anasiudu
Senior Manager, Data, Devices & Digital, MTN Nigeria
Leading Digital Transformation is designed for upper- to senior-level executives responsible for leading digital transformation—including organizational change, strategy, and innovation—in their companies, or in their client's firms.
Columbia Business School alumni and up to four of their colleagues are eligible for a 25 percent tuition benefit for this program. More on the Alumni Tuition Benefit.
Years of Management Experience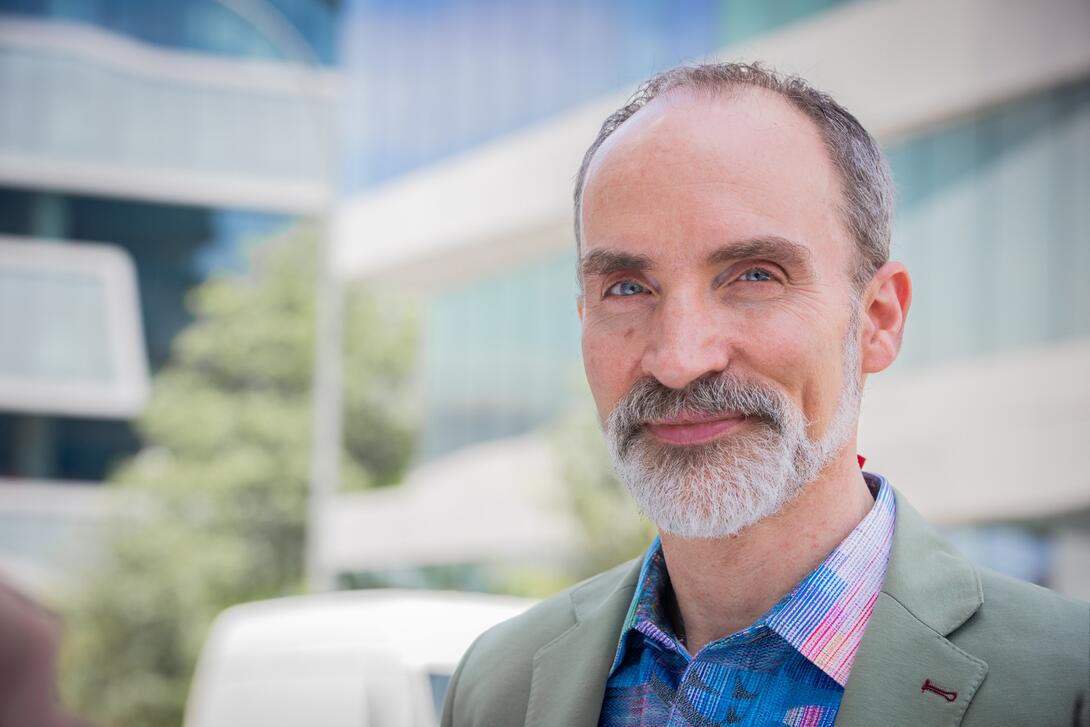 David Rogers
Faculty Member, Executive Education
Faculty Director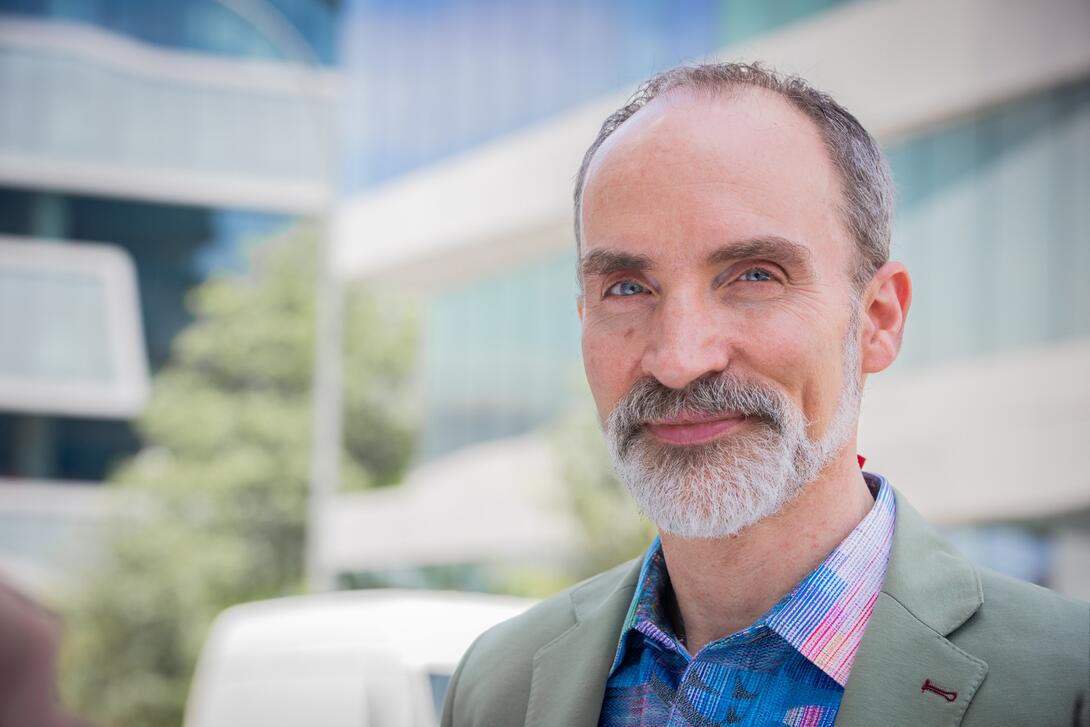 David Rogers is a globally-recognized leader on digital transformation, and author of five books. In "The Network Is Your Customer," he introduced the pioneering model of customer networks. In his landmark bestseller "The Digital Transformation Playbook" (in 13 languages), he showed that DX is primarily about strategy, not technology. In his forthcoming book "The Digital Transformation Roadmap" (2023), he offers a framework to rebuild any organization for continuous change.
Rogers has consulted and developed custom programs for Google, Microsoft, Citi, Visa, HSBC, Unilever, Procter & Gamble, Merck, GE, Toyota, Cartier, Pernod Ricard, China Eastern Airlines, NC Bank Saudi, Acuity Insurance, and dozens more companies. Rogers delivers keynotes at conferences on six continents and has appeared on CNN, ABC News, CNBC, Channel News Asia, and in The New York Times, The Financial Times, The Wall Street Journal, and The Economist.
At Columbia Business School, Rogers is faculty director of executive education programs on digital business strategy and on leading digital transformation. His recent research has focused on new business models, innovating through experimentation, governance for growth, and barriers to change in digital transformation.
For new tools and content from David, visit www.davidrogers.digital
Certification
I'm interested in the Certificate in Business Excellence (CIBE), how do I get started?
At Columbia Business School Executive Education, you'll be able to customize a unique learning experience by selecting programs that best interest you and are most suited for your needs. Any completed program, regardless of format (live online, in-person, or online), will count towards the Certificate in Business Excellence.
Which programs qualify for the CIBE?
Any completed executive education program, regardless of format (live-online, in-person, or online), will count towards the Certificate in Business Excellence. Partner programs will also count towards the certificate.
Which programs do not qualify for 25 percent tuition benefit?
Advanced Management Program
Executive Development Program
Developing Black Leaders in Financial Services
Strategic Wealth Manager
Global Banking Program: Fintech, Digital, and Analytics
Chief Financial Officer
Chief Marketing Officer
Venture Capital Private Equity
Digital Business Leadership Program
Executive Program in Management
What programs are considered partner programs?
Executive education programs developed and administered with our educational partners, bring the best of our combined knowledge, thought leadership, resources, and expertise. Kindly find a list of our partners here on our partnership page.
What are the costs of the certificate?
There's no set cost associated with the certificate path since you're able to customize your learning journey with in-person and online programs (price will vary depending on the program type and length).
Are there any tuition assistance or scholarships?
At Columbia Business School Executive Education, we offer non-degree and non-credit-based professional development programs to the global business community. As our programs are non-degree and non-credit, they do not qualify for financial aid.
How are CIBE credits determined?
Credits for a program are determined by the program duration and total learning hours.
Where do I find information on the credit value for a program?
You will find this information on each program page. Credits range from 0.5 credits – 26 credits per program.
How do I get enrolled in the CIBE?
Your certificate journey will start with your first program, and you have 4 years to complete your CIBE. You may register for any of our executive education programs on each program page. You may enroll using the "Enroll Now" button, and the application process should take 5-10 minutes.
How do I receive credits?
You are required to fully attend a program and complete all necessary coursework in order to receive CIBE credits. Credits are only awarded after you complete a program.
How do I check the status of my Certificate completion?
Kindly reach out to a Learning Solutions representative for any questions on the status of your CIBE credit count.
Do CIBE credits expire?
Credits are only valid for four years (Please note: While we are not able to offer in-person programming due to the COVID-19 pandemic, the duration to complete the programming has been extended to five years.). If you have not completed your CIBE within four years, we will only count non-expired credits towards your CIBE credit total.
Does the Certificate in Business Excellence expire?
Your Certificate in Business Excellence does not expire. Once you become a certificate recipient, you will join the greater alumni community at Columbia Business School.
I've reached 18 CIBE credits, what's next?
Congratulations! You should receive a digital copy of your certificate at the end of your program. If you do not receive a copy from your program manager, kindly contact your Learning Solutions representative or your program manager for next steps.
Will I receive a physical certificate?
Upon completion, you will receive a secure, digital certificate through Accredible. Within the platform you will have the option to print your credential, post it to your LinkedIn feed, or display it on your profile as a certification. Please contact your program manager for the status of your digital certificate.
How do I get access to my alumni benefits?
Once you complete your CIBE, we kindly ask for your patience as we process your alumni credentials. The processing time can take anywhere from 8 to 10 weeks long.
Can I refer colleagues to the Certificate in Business Excellence?
If you are a certificate holder, you may sponsor up to four colleagues each year for full-price in-person programs lasting up to seven days and all full-price online programs.
Can I add the Certificate in Business Excellence to LinkedIn?
Yes! We will provide you with instructions on how to add your certificate to your LinkedIn profile after you become a Certificate recipient.

Preferred Pricing and Tuition Benefits for Alumni
Are there preferred pricing options available for live online programs?
Yes, preferred pricing is available for groups of two or more. To inquire, email execed@gsb.columbia.edu.
As a Columbia Business School alumni am I eligible for tuition benefit?
Columbia Business School alumni and up to four of their colleagues are eligible for a 25 percent tuition benefit for this program. More on the Alumni Tuition Benefit.
Assignments
Will there be any homework or assignments?
For select programs, there will be some assignments to complete after the end of select program sessions. Assignments will typically consist of readings, self-reflections, and brief assessments. This approach is designed to help you practice your learnings.
How long will assignments take?
We do not expect that homework assignments will take up a large amount of time to complete.
Will there be any examinations or grades?
There will be no examinations or grades for our live online programs.
Access
When will I receive information on how to log in?
You will receive your login information immediately before the program start date. Kindly reach out to your Program Manager for further instructions on how to prepare and log in for the program.
What platform do you use to deliver live online programs?
We use the Zoom platform.
Recordings
Will sessions be recorded?
Most live online sessions (depending on the faculty and program) will be recorded and will be available for you upon request. In-person programs are not recorded.
How long will they be available for?
Recordings will be available for the duration of the program. Depending on the program, some recordings may have additional availability post-program.
How do I gain access to the recordings?
Your Program Manager will provide you with further instructions on how to gain access to recorded sessions.
Experience
How do participants network during the live online programs? Will I participate in group work?
Our live online programs are fully virtual and highly interactive. Most programs also feature small group work for a high-touch learning experience. The virtual program experience allows participants to feel comfortable and productive learning at home while preserving the interconnectivity of an in-person program.
What are the networking opportunities during the live online sessions?
Yes. Examples of this may include: virtual lunches, virtual receptions, use of the chat function, and virtual office hours for you to connect with participants and faculty. Please refer to the agenda of the specific live online program you are interested in for details.
Live Online Format
What are live online programs?
Now, more than ever, executives need the knowledge and insights to help them adapt to change and solve complex problems. As the business world has evolved, we have applied new best practices to continuously improve your learning experience. With our live online programs, we are taking select in-person programs and are translating them to a fully live and virtual format, delivering the same interactive sessions with faculty and real-time application of the knowledge you would experience in person.
What is the difference between live online and online programs?
Compare our two formats for distance learning here.
What does "live online" mean?
Live online programs are fully virtual, highly interactive programs taking place in real-time, often featuring small group work for a high-touch learning experience. Our Columbia Business School faculty stream to you live and virtually, no matter where you are located.
Are all live online programs the same in terms of format and length?
No. Please refer to the agenda of the specific live online program you are interested in. For any questions, please reach out to the Contact person listed on the program's web page.
Do I have to attend all live sessions?
Participants are expected to attend all sessions. However, we understand that participants may have scheduling conflicts. Kindly let us know in advance whenever possible and your Program Manager would be happy to discuss how we can help you get up to speed. We will also record most faculty sessions, which you can review upon request.
Will I need to attend the live sessions even if I'm based in a different time zone?
You are required to attend all live sessions even if you are based in a different time zone. (Kindly reach out to the Learning Solutions team to learn more about our asynchronous program offerings, which consist predominantly of pre-recorded videos that you can watch on your own time).
Sign up for program updates and content relevant to today's business leaders from Columbia Business School Executive Education.