With hundreds of equity crowdfunding sites raising 3–4 billion dollars every year and the growing number of multi-billion dollar exits we are seeing in the news, the interest in generating outsized returns from startup investing has been continuously growing over the years.
Whether you are a current or aspiring individual investor or part of a corporate venture capital firm, our venture capital program can benefit you. Deep dive into both forms of startup financing — venture capital and angel investing — equipping current and aspiring startup investors with a process for evaluating and monitoring potential opportunities and the knowledge they need to lower risk and increase returns.
Participants of this venture capital program go through the deal-flow process step by step to understand how to invest in startups. At the end of the program, participants receive an investor field guide they can use in real time to evaluate startups.
Please contact our Learning Solutions Specialists at +1 212-854-3395 for a personal conversation to learn more.
"Startup investing has traditionally been a black box — this program shines light on the venture capital and angel investing ecosystem."
Angela Lee
The program's faculty director
Participants gain a profound understanding of:
Who the players are in early-stage investing and how to source best-in-class deal flow
How to conduct diligence on a team, a business model, and a product
The financial and governance terms that matter in a term sheet
Startup valuation, venture math, and cap table watchouts
What happens post investment and how to think about your investment portfolio strategy
Upon completion of this program, you will earn three credits towards a Certificate with select alumni and tuition benefits. Learn more.
The venture capital program is taught in a highly experiential manner. Participants learn the frameworks to drive investment decisions and then apply them to case examples. Next, learnings will be applied to real-world startups that are currently fundraising. Participants assess each company as if they were considering investing.
Participants also hear from a number of guest speakers, including leading venture capitalists and other experts in the ecosystem, to gain a varied perspective and ensure they walk out of the program with a strong network of equally curious peers.
Schedule
Three consecutive full days of in-person sessions on the Manhattanville campus in NYC. Includes breakfast, lunch, and all materials for the in-person program.
To view an agenda for this program, please connect with a Learning Solutions specialist. Contact us.
Dates, fees, and locations are subject to change.
"The Venture Capital program exceeded my original expectation. Professor Angela Lee is a dynamic presenter with a wealth of practical knowledge in venture and angel investing. I wish I had taken this class earlier, so I could have avoided the mistakes that I have made in angel investing. I highly recommend this course to anyone who wants to invest in startup companies or pursue a career in venture capital."

"The Venture Capital program at Columbia Business School provided a hands-on and interactive learning experience while being held 100% virtually! The content of the course was extremely relevant and directly applicable to my job. There were two things about this course that really stood out to me as unique: [Faculty Director] Angela Lee and the founder pitches. Angela's ability to share her industry knowledge and provide advice to the class elevated the course experience. In addition, the founder pitches provided an opportunity to apply the learnings and develop strategies to use moving forward. I would highly recommend this class to anyone new to the VC field as well as anyone interested in either transitioning to it or starting their own investing journey!"

Meghan Lenihan Moulder
Principal/VP of Portfolio Mgmt at Tellus BioVentures
"Through the Venture Capital program, I feel that I developed practical skills that I can immediately put to use. It was a well-balanced combination of lecture, group work and guest presentations and I particularly enjoyed the real-life company pitches. [Faculty Director] Angela Lee was a fantastic facilitator, very well organized, and with clear depth of knowledge. I was worried about doing the course by Zoom but in the end, found it to be very practical and engaging. I have been searching for a course that isn't too basic but also not so focused on the analytical side… this was exactly what I've been looking for."

Tammy Huston
Global Accounts Director, Cleantech at Export Development Canada
"The Columbia Business School Venture Capital program is an excellent investment of time and money. The program was interactive, current, practical, and relevant. [Faculty Director] Angela Lee was engaging and delivered an outstanding curriculum, making the best of the online learning environment. We were able to conduct due diligence on real startups and had guest speakers who were from top-notch VC firms. Kudos as well to the program manager for his behind-the-scenes admin and tech work to ensure a smooth and seamless program delivery."

Rob Zubic
Associate Director, FP&A at Ultragenyx Pharmaceutical
"I had a tremendous learning experience participating in Columbia's Venture Capital program. I have found all the Columbia offerings to be outstanding, and Venture Capital is no different. It gives folks a great insight to this asset class that has gained much traction. The class structure addresses an exhaustive list of topics, including deal structures and valuations. The relevant examples offered added tremendous value as many ACTUAL startups/founders/key players were interviewed and discussed among the groups. Additionally, Professor Lee is really outstanding. Her passion for the topic is very apparent and she is very conscious ensuring that all attendee's questions and requests were answered. If you have any interest in Venture Capital, this program will give you a running start."

Craig Ford
Owner of SeaBreeze
"The Venture Capital program at Columbia Business School covers all the information needed for entrepreneurs and investors about the VC world: from how to evaluate startups and how to choose cofounders and mentors to how to make a diligence and how to evaluate and dilute shares. Angela Lee is an amazing professor, and I loved the way she has built the program mixing content with maths, work groups, entrepreneur speech and evaluation, and professional VC speakers! It's really an awesome program. I recommend it for anyone interested in the Venture Capital subject!"

Lavinia Martins
CEO at FLUXO Planejamento Financeiro
"As a value investor, at first sight venture capital wouldn't be my primary choice of a course. At first, I took it to gain ideas about mixing value with venture capital. That didn't seem possible. But it turns out I learned a lot about attracting venture capital for starting a value investing firm. In particular: how to attract funds for your firm. The point is, in all Columbia courses you take, you learn something that is applicable to your own situation in the real world. You learn how to make your business thrive."

Frederik Bossens
Self-Employed
The Venture Capital: Investing in Early-Stage Startups program is designed for:
Aspiring venture capitalists or angel investors who want to understand how investors evaluate startups
Founders who want to understand how early-stage investors evaluate startups
Individuals interested in the startup landscape who want to better understand its language and players
Note: This program is not intended for those who want to deep dive into a particular sector or who are interested in later stages of venture investing.
Columbia Business School alumni and up to four of their colleagues are eligible for a 25 percent tuition benefit for this program. More on the Alumni Tuition Benefit.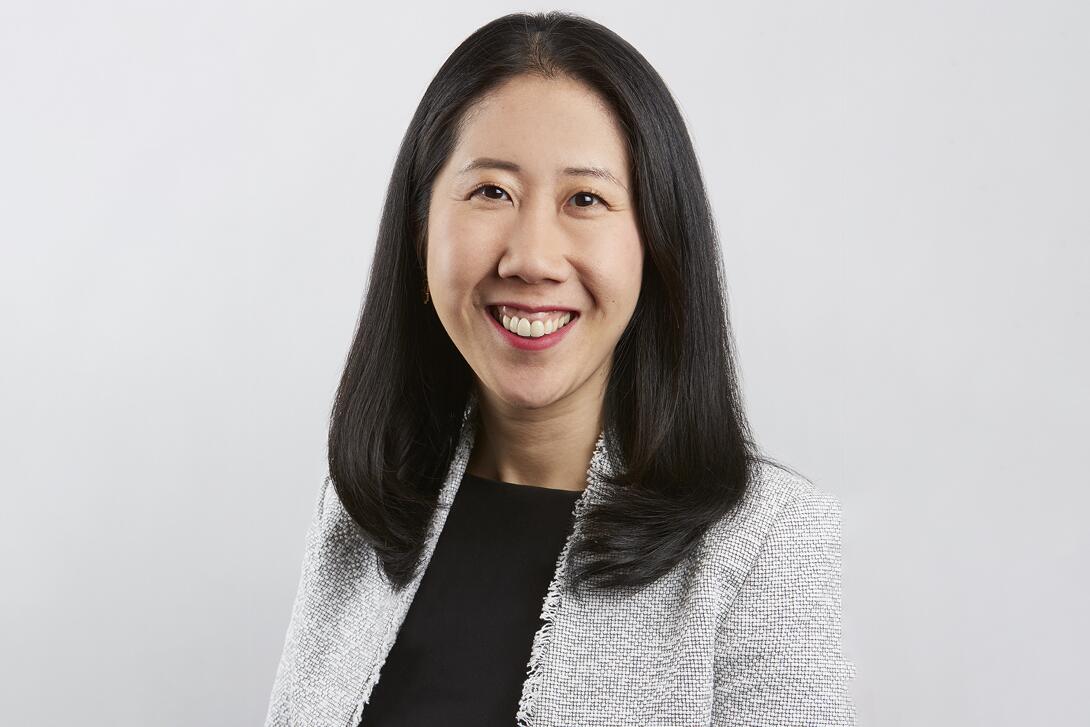 Angela Lee
Professor of Professional Practice, Finance
Faculty Director of the Lang Center for Entrepreneurship
Faculty Director
Certification
I'm interested in the Certificate in Business Excellence (CIBE), how do I get started?
At Columbia Business School Executive Education, you'll be able to customize a unique learning experience by selecting programs that best interest you and are most suited for your needs. Any completed program, regardless of format (live online, in-person, or online), will count towards the Certificate in Business Excellence.
Which programs qualify for the CIBE?
Any completed executive education program, regardless of format (live-online, in-person, or online), will count towards the Certificate in Business Excellence. Partner programs will also count towards the certificate.
Which programs do not qualify for 25 percent tuition benefit?
Advanced Management Program
Executive Development Program
Developing Black Leaders in Financial Services
Strategic Wealth Manager
Global Banking Program: Fintech, Digital, and Analytics
Chief Financial Officer
Chief Marketing Officer
Venture Capital Private Equity
Digital Business Leadership Program
Executive Program in Management
What programs are considered partner programs?
Executive education programs developed and administered with our educational partners, bring the best of our combined knowledge, thought leadership, resources, and expertise. Kindly find a list of our partners here on our partnership page.
What are the costs of the certificate?
There's no set cost associated with the certificate path since you're able to customize your learning journey with in-person and online programs (price will vary depending on the program type and length).
Are there any tuition assistance or scholarships?
At Columbia Business School Executive Education, we offer non-degree and non-credit-based professional development programs to the global business community. As our programs are non-degree and non-credit, they do not qualify for financial aid.
How are CIBE credits determined?
Credits for a program are determined by the program duration and total learning hours.
Where do I find information on the credit value for a program?
You will find this information on each program page. Credits range from 0.5 credits – 26 credits per program.
How do I get enrolled in the CIBE?
Your certificate journey will start with your first program, and you have 4 years to complete your CIBE. You may register for any of our executive education programs on each program page. You may enroll using the "Enroll Now" button, and the application process should take 5-10 minutes.
How do I receive credits?
You are required to fully attend a program and complete all necessary coursework in order to receive CIBE credits. Credits are only awarded after you complete a program.
How do I check the status of my Certificate completion?
Kindly reach out to a Learning Solutions representative for any questions on the status of your CIBE credit count.
Do CIBE credits expire?
Credits are only valid for four years (Please note: While we are not able to offer in-person programming due to the COVID-19 pandemic, the duration to complete the programming has been extended to five years.). If you have not completed your CIBE within four years, we will only count non-expired credits towards your CIBE credit total.
Does the Certificate in Business Excellence expire?
Your Certificate in Business Excellence does not expire. Once you become a certificate recipient, you will join the greater alumni community at Columbia Business School.
I've reached 18 CIBE credits, what's next?
Congratulations! You should receive a digital copy of your certificate at the end of your program. If you do not receive a copy from your program manager, kindly contact your Learning Solutions representative or your program manager for next steps.
Will I receive a physical certificate?
Upon completion, you will receive a secure, digital certificate through Accredible. Within the platform you will have the option to print your credential, post it to your LinkedIn feed, or display it on your profile as a certification. Please contact your program manager for the status of your digital certificate.
How do I get access to my alumni benefits?
Once you complete your CIBE, we kindly ask for your patience as we process your alumni credentials. The processing time can take anywhere from 8 to 10 weeks long.
Can I refer colleagues to the Certificate in Business Excellence?
If you are a certificate holder, you may sponsor up to four colleagues each year for full-price in-person programs lasting up to seven days and all full-price online programs.
Can I add the Certificate in Business Excellence to LinkedIn?
Yes! We will provide you with instructions on how to add your certificate to your LinkedIn profile after you become a Certificate recipient.

Preferred Pricing and Tuition Benefits for Alumni
Are there preferred pricing options available for live online programs?
Yes, preferred pricing is available for groups of two or more. To inquire, email execed@gsb.columbia.edu.
As a Columbia Business School alumni am I eligible for tuition benefit?
Columbia Business School alumni and up to four of their colleagues are eligible for a 25 percent tuition benefit for this program. More on the Alumni Tuition Benefit.
Assignments
Will there be any homework or assignments?
For select programs, there will be some assignments to complete after the end of select program sessions. Assignments will typically consist of readings, self-reflections, and brief assessments. This approach is designed to help you practice your learnings.
How long will assignments take?
We do not expect that homework assignments will take up a large amount of time to complete.
Will there be any examinations or grades?
There will be no examinations or grades for our live online programs.
More Finance & Investing Programs
Sign up for program updates and content relevant to today's business leaders from Columbia Business School Executive Education.