Over the last few decades, top-tier strategy consulting firms have cultivated a unique set of skills that consistently help them deliver high-impact solutions to complex strategic issues. Driving Strategic Impact (Online) trains participants in how to drive strategic impact for their organizations and their clients, through a combination of tools, frameworks, role-plays, and case studies. It is organized along the four phases of strategic problem solving: (i) Developing a Clear Understanding of Your Problem, (ii) Creating a Strategy Development Roadmap, (iii) Analyzing Data to Draw Strategic Conclusions, and (iv) Developing High Impact Recommendations.
This program is based on the popular Driving Strategic Impact class at Columbia Business School, offered additionally as a 3-day Executive Education program at the Columbia University campus in New York City. See here for more details.
Join us for Driving Strategic Impact (Online) if you want to improve your effectiveness in solving strategy problems and becoming a trusted advisor for colleagues and clients.
This program is also being offered in a live online format. Learn more about Driving Strategic Impact (Live Online). To compare program formats, click here.
Please contact our Learning Solutions Specialists at execedonline@gsb.columbia.edu for a personal conversation.
Delivered in collaboration with
"Driving Strategic Impact (Online) is an excellent program! It exceeded my expectations in two areas: the content delivery by Professor Wadhwa – he is amazing – and the organization of the material online. You will make new professional friends in this program."
Program Participant Charles Butler
VP Tech Ops Advertising at Aol Inc.
In Driving Strategic Impact (Online), you will learn how to:
Get client / organizational support for strategic initiatives
Concretely define the scope of a strategy project
Develop a well-structured strategic problem-solving roadmap
Align with key stakeholders
Rapidly move to the core issues to focus your problem-solving effort
Efficiently gather the right information to build a relevant fact base
Extract information from internal and external sources
Synthesize data to drive key conclusions
Develop high-impact recommendations
Put your new learnings into practice on real-life strategy cases
Manage strategy projects for maximum impact
Upon completion of this program, you will earn two credits towards a Certificate with select alumni and tuition benefits. Learn more.
This program takes you on a 12-week journey to acquiring mastery over a personal leadership competency.
You will receive:
12 weeks duration
3 hours per week
Self-paced, high-quality, bite-sized video lectures
Online reflections and discussion
Opportunity to interact with a global community of executive participants
Learn anytime, anywhere with Mentora's proprietary digital learning platform, available on both web and mobile
Digitally-verified Certificate of Participation from Columbia Business School Executive Education and Mentora
Access to the Mentora toolkit – tools, templates, and frameworks
Methodology
Driving Strategic Impact (Online) is based on Mentora's scientific learning system, integrating breakthrough research in psychology, neuroscience, behavioral economics, sociology, medicine and psychotherapy, a rigorous study of great leaders and organizations, and a practical toolkit to drive tangible improvement in your personal leadership skills.
Schedule
12 weeks with an estimated time commitment of 3 hours/week. View the online schedule.
Dates and fees are subject to change.
"I consider myself an experienced business development professional, having done several large scale projects in my tenure with Hewlett Packard (HP). But I can't tell you how grateful I am to have joined Driving Strategic Impact (Online). The teaching is masterful and the materials covered have a systematic way of approaching problems. It puts a smile on my face everyday to have been inspired by the course material!"

Chinshu Huang
Principal Consultant, Green Wei International
"This course exceeded my expectations and I look forward to joining others. It is helping me work through laying out our long term plans within the company as well as becoming better partners with our customers."

Gregory Collins
Senior Account Manager, ABB
"Driving Strategic Impact (Online) offered me easy access to premium content and the convenience of learning anytime, anywhere. It taught me valuable strategies and tools for daily work, and most importantly, working smart not just hard. "

Garth Bradley
Program Manager at CooperVision, Inc.
"Although I've had much contact with high-impact consultants, mainly from McKinsey, Driving Strategic Impact (Online) gave me a different view and tools in order to achieve or even surpass many high-impact consultants."

Marcio Mariano Junior
Director at FORSEE
"This is an excellent course. I have thoroughly enjoyed it and benefitted from it. Superb content and very well thought out organization of the course! The effort and energy that has gone into this is very visible, and I really appreciate it."

Gireendra Kasmalkar
Chief Executive Officer, SQS India Infosystems
"This course has improved the way I approach business challenges. It has taught me to work smarter and not just harder, and to create incredible impact. It is the best anyone can do for themselves as the skills from this course will improve their own effectiveness in their work lives."

Sandise Sibanda
Group Marketing Services Manager, Sun International
"You will come away with a whole new appreciation for learning remotely – vivid, colorful, insightful and information-packed presentations that have somehow retained a very personal touch despite being delivered online. A must for anyone aspiring to be a consultant or getting better at solving complex problems!"

Raja R Iyengar
President, Ebiz Labs
"I really enjoyed Prof. Wadhwa's style and presentation. He made the course very interesting and made it feel as though I was right there. The real-world scenarios he offered really helped the content hit home. The issue trees, the pyramid principle and other such methods that he taught will help me refine my presentations and the way I relate to clients."

Ernie Bray
CEO and Founder, AutoClaims Direct Inc.
The Driving Strategic Impact (Online) program is designed for executives of all levels who are looking to improve their effectiveness in solving strategy problems and in becoming a trusted advisor for colleagues and clients.
Years of Management Experience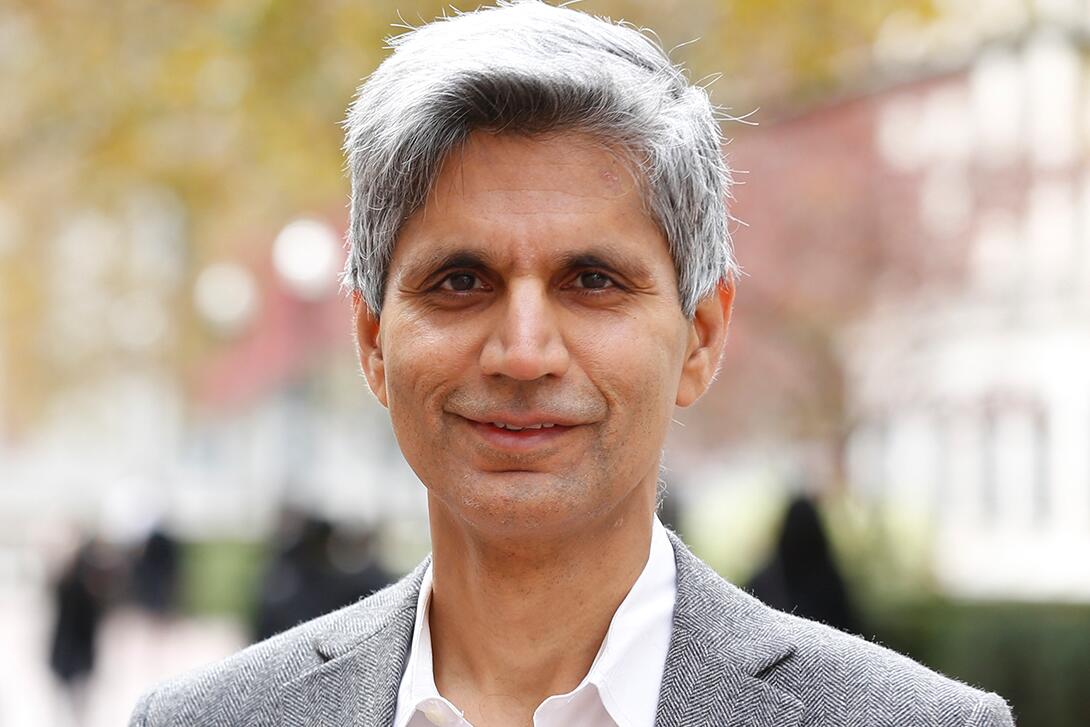 Hitendra Wadhwa
Professor of Practice, Columbia Business School
Faculty Director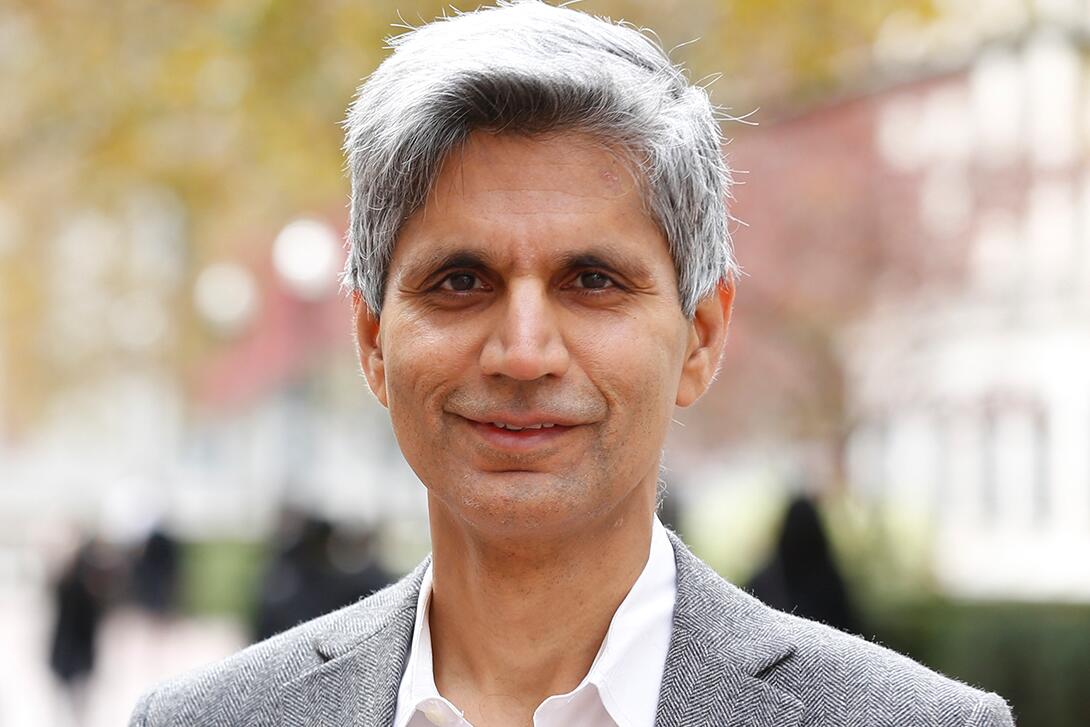 Hitendra Wadhwa is a professor of Practice at Columbia Business School and the founder of Mentora, the Institute for Life and Leadership. He teaches MBA courses and such Executive Education programs as Personal Leadership and Success, and Driving Strategic Impact.
He is regularly involved with many Fortune 500 corporations in strategy consulting and leadership development. His widely acclaimed research and teaching on leadership have been covered by Fortune, Psychology Today, BBC World Service, Financial Times, and the Wall Street Journal.
Wadhwa was a consultant at McKinsey & Company and the CEO/founder of a Silicon Valley start-up, Paramark, which was twice recognized as a Top-100 Internet technology company by Technologic Partners/Venture Wire.
Sign up for program updates and content relevant to today's business leaders from Columbia Business School Executive Education.