Leading Strategic Growth and Change is focused on the process of finding opportunities, launching new ventures, and leading necessary organizational changes to revitalize and transform an organization in times of uncertainty.
Participants will learn how to thrive in rapidly changing and highly uncertain environments and will be able to immediately apply their learning to make rapid progress on an issue they identify.
If you have ever worried about how to drive new growth or how to make a change initiative successful, you will enjoy the insights developed in this program.
"This program is more relevant than ever, because it presumes high levels of uncertainty, complexity, and velocity in every tool and technique we present. It further covers both the analytical side of coping with uncertainty (what to do) as well as the human side (how to get people to realize the challenges and respond appropriately). In this program, we insist on driving strategic decision making from the perspective of deep insight and differentiating rather than going along with the crowd."
Rita Gunther McGrath
Faculty Director
Professor Rita McGrath shares insight about what participants gain from peer to peer learning at the Leading Strategic Growth and Change program.
After taking this course, you will be able to:
Understand and describe the six elements of your new strategy playbook
Rapidly evaluate and prioritize the activities currently in your portfolio
Decide which programs or projects to stop and how to disengage from them
Explore how to lead through change and uncertainty
Reframe problems to spark novel solutions
Smartly plan your digital transformation strategy
Create plans that facilitate learning rather than assuming knowledge
Understand the political and implementation challenges of growth
Identify opportunities to create a 'platform' business model
Understand how to create important relationships with ecosystem partners
Gain deep customer insight
Upon completion of this program, you will earn three credits towards a certificate with select alumni and tuition benefits. Learn more.
The program is designed to address the levels of unprecedented uncertainty we are all facing.
Schedule
Five consecutive full days of in-person sessions on the Manhattanville campus in NYC.

Includes breakfast, lunch and all materials.
Dates, fees, and locations are subject to change.
To view the agenda for this program, please connect with a Learning Solutions specialist.
Contact us
.
Why innovation and transformation are not optional in a transient advantage context
The new strategy playbook
How to use the real options model for investment to support innovative programs
Creating an opportunity portfolio for growth
Personal case sessions for application
Customers should not be a mystery – 3 techniques for creating customer insight
Opening night reception
"I sent my top officer (and eventual successor) to [LSGC] as part of his personal development. He loved it because his background was pure finance and he needed to feel more comfortable with ambiguity. He learned that there is a logical, structured way to deal with ambiguity before leading an entrepreneurial-minded company like ours, Blinds.com (and now part of Home Depot), he needed to change his paradigm, which he did."

Jay Steinfeld
Founder of Blinds.com
"Rita [McGrath] has a deep understanding of the challenges facing an organization's strategic planning and growth, and provides the necessary framework for disciplined action to affect positive outcomes."

Bill Labbe
Senior Vice President, TRC Solutions
"LSGC translated into a system to manage initiatives for growth: with more discipline, more granularity, better assumptions tracking, clearer consequences, and therefore stronger internal commitment (i.e. funding via the yearly budget cycle) to pursue growth."

Fernando Erazo
Director Strategy & Business Development, Philips Electronics Middle East & Africa
"The program exceeded my expectations and is highly related to what top management focuses on in today's changing and highly competitive market place."

Paul Andre Boxill
CEO at Bate Boligbyggelag
"Leading Strategic Growth and Change was the final course to complete my Certificate in Business Excellence at Columbia Business School. I found the course so helpful to make better choices moving forward that I hope to return next year for more programs in the strategy category at Columbia Business School Executive Education."

Dr. Aziz (Ivan) Khan
CEO at Khan's Tutorial
"Before coming to Leading Strategic Growth and Change, I thought I was well aware of the change needed in our organization. Within two hours of being in the classroom, I realized I had been looking in the wrong place all along. The tools that were provided are applicable to any organization in any industry."

Alexandra Helfer
Vice President of Program Development at Mountainside
"No one understands business until you run a business. As an executive, I have the experience but not the framework to tackle the issues I am facing. Columbia Executive Education provides me with that framework. This completes the whole cycle of experience and knowledge."

Hendro Tjugito
Director / Owner at Pt.Intimas Chemindo
"This is one of the most fascinating and thought-provoking programs I have ever attended. A worthwhile program. I am happy and privileged to have participated."

Salihu Bakari
Director at Tertiary Education Trust Fund
Leading Strategic Growth and Change is designed for upper- to senior-level executives who seek significant growth opportunities for their organizations.
Columbia Business School alumni and up to four of their colleagues are eligible for a 25 percent tuition benefit for this program. More on the Alumni Tuition Benefit.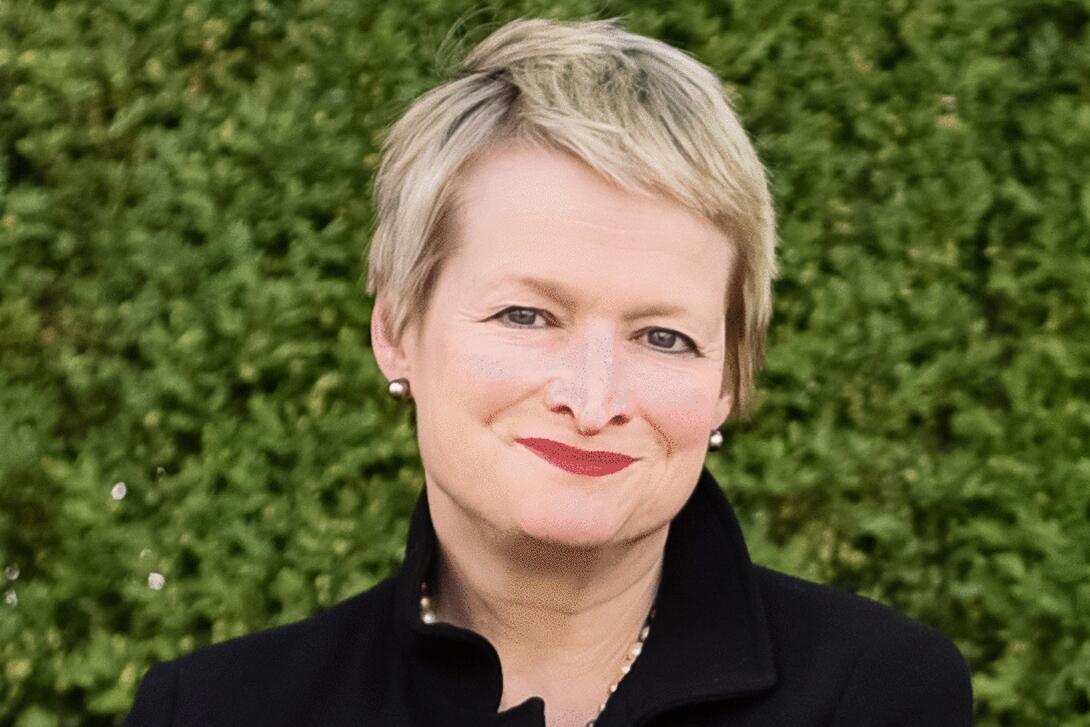 Rita McGrath
Faculty in Executive Education
Author, Seeing Around Corners and The End of Competitive Advantage
Faculty Director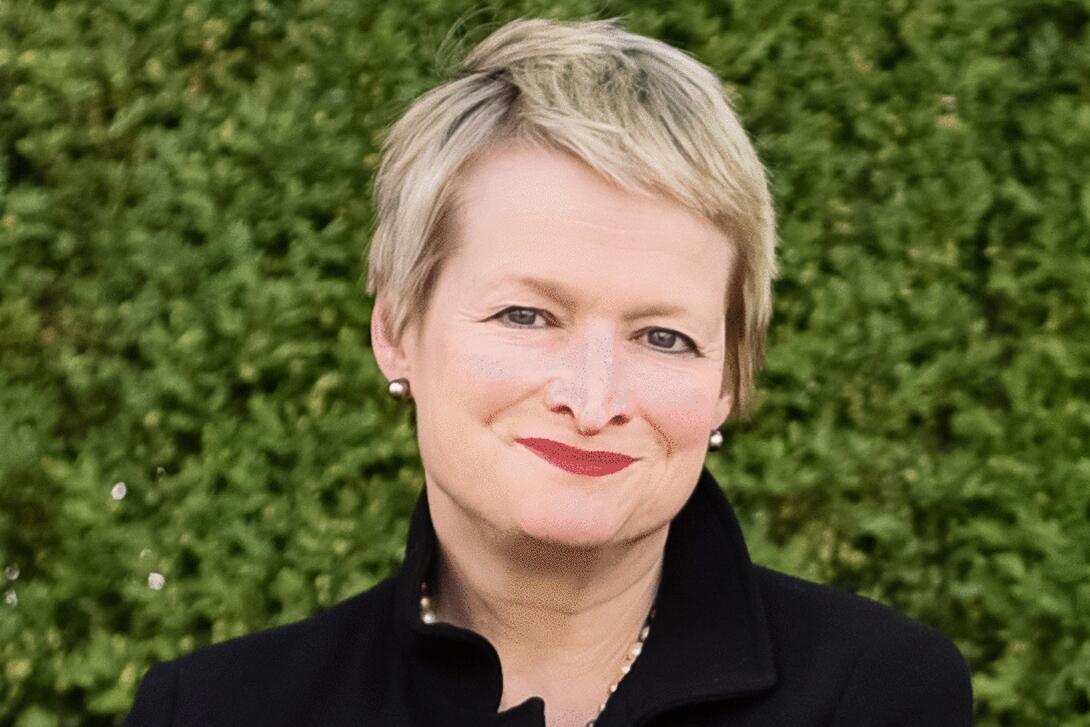 Rita McGrath is a globally recognized expert on strategy, innovation, and growth. Her work and ideas help CEO's and senior executives succeed in rapidly changing and volatile environments, and she is valued for her rare ability to connect research to business problems. Recognized as one of the top 10 management thinkers by global management award Thinkers50 and winning the award for outstanding achievement in the strategy category, McGrath speaks regularly at corporate events, such as the Microsoft CEO Summit and the World Economic Forum meeting in Davos. She appears regularly on television and radio and is often cited in the press, including The Wall Street Journal, The New York Times, Financial Times, and Businessweek and has published several articles in the Harvard Business Review. McGrath is the co-author of three books in addition to her latest book, The End of Competitive Advantage: How to Keep Your Strategy Moving as Fast As Your Business (Harvard Business Review Press). She has also been named one of the top ten business school professors to follow on Twitter, and was named one of the 25 smartest women to follow on Twitter by Fast Company magazine.
Certification
I'm interested in the Certificate in Business Excellence (CIBE), how do I get started?
At Columbia Business School Executive Education, you'll be able to customize a unique learning experience by selecting programs that best interest you and are most suited for your needs. Any completed program, regardless of format (live online, in-person, or online), will count towards the Certificate in Business Excellence.
Which programs qualify for the CIBE?
Any completed executive education program, regardless of format (live-online, in-person, or online), will count towards the Certificate in Business Excellence. Partner programs will also count towards the certificate.
Which programs do not qualify for 25 percent tuition benefit?
Advanced Management Program
Executive Development Program
Developing Black Leaders in Financial Services
Strategic Wealth Manager
Global Banking Program: Fintech, Digital, and Analytics
Chief Financial Officer
Chief Marketing Officer
Venture Capital Private Equity
Digital Business Leadership Program
Executive Program in Management
What programs are considered partner programs?
Executive education programs developed and administered with our educational partners, bring the best of our combined knowledge, thought leadership, resources, and expertise. Kindly find a list of our partners here on our partnership page.
What are the costs of the certificate?
There's no set cost associated with the certificate path since you're able to customize your learning journey with in-person and online programs (price will vary depending on the program type and length).
Are there any tuition assistance or scholarships?
At Columbia Business School Executive Education, we offer non-degree and non-credit-based professional development programs to the global business community. As our programs are non-degree and non-credit, they do not qualify for financial aid.
How are CIBE credits determined?
Credits for a program are determined by the program duration and total learning hours.
Where do I find information on the credit value for a program?
You will find this information on each program page. Credits range from 0.5 credits – 26 credits per program.
How do I get enrolled in the CIBE?
Your certificate journey will start with your first program, and you have 4 years to complete your CIBE. You may register for any of our executive education programs on each program page. You may enroll using the "Enroll Now" button, and the application process should take 5-10 minutes.
How do I receive credits?
You are required to fully attend a program and complete all necessary coursework in order to receive CIBE credits. Credits are only awarded after you complete a program.
How do I check the status of my Certificate completion?
Kindly reach out to a Learning Solutions representative for any questions on the status of your CIBE credit count.
Do CIBE credits expire?
Credits are only valid for four years (Please note: While we are not able to offer in-person programming due to the COVID-19 pandemic, the duration to complete the programming has been extended to five years.). If you have not completed your CIBE within four years, we will only count non-expired credits towards your CIBE credit total.
Does the Certificate in Business Excellence expire?
Your Certificate in Business Excellence does not expire. Once you become a certificate recipient, you will join the greater alumni community at Columbia Business School.
I've reached 18 CIBE credits, what's next?
Congratulations! You should receive a digital copy of your certificate at the end of your program. If you do not receive a copy from your program manager, kindly contact your Learning Solutions representative or your program manager for next steps.
Will I receive a physical certificate?
Upon completion, you will receive a secure, digital certificate through Accredible. Within the platform you will have the option to print your credential, post it to your LinkedIn feed, or display it on your profile as a certification. Please contact your program manager for the status of your digital certificate.
How do I get access to my alumni benefits?
Once you complete your CIBE, we kindly ask for your patience as we process your alumni credentials. The processing time can take anywhere from 8 to 10 weeks long.
Can I refer colleagues to the Certificate in Business Excellence?
If you are a certificate holder, you may sponsor up to four colleagues each year for full-price in-person programs lasting up to seven days and all full-price online programs.
Can I add the Certificate in Business Excellence to LinkedIn?
Yes! We will provide you with instructions on how to add your certificate to your LinkedIn profile after you become a Certificate recipient.

Preferred Pricing and Tuition Benefits for Alumni
Are there preferred pricing options available for live online programs?
Yes, preferred pricing is available for groups of two or more. To inquire, email execed@gsb.columbia.edu.
As a Columbia Business School alumni am I eligible for tuition benefit?
Columbia Business School alumni and up to four of their colleagues are eligible for a 25 percent tuition benefit for this program. More on the Alumni Tuition Benefit.
Assignments
Will there be any homework or assignments?
For select programs, there will be some assignments to complete after the end of select program sessions. Assignments will typically consist of readings, self-reflections, and brief assessments. This approach is designed to help you practice your learnings.
How long will assignments take?
We do not expect that homework assignments will take up a large amount of time to complete.
Will there be any examinations or grades?
There will be no examinations or grades for our live online programs.
Access
When will I receive information on how to log in?
You will receive your login information immediately before the program start date. Kindly reach out to your Program Manager for further instructions on how to prepare and log in for the program.
What platform do you use to deliver live online programs?
We use the Zoom platform.
Recordings
Will sessions be recorded?
Most live online sessions (depending on the faculty and program) will be recorded and will be available for you upon request. In-person programs are not recorded.
How long will they be available for?
Recordings will be available for the duration of the program. Depending on the program, some recordings may have additional availability post-program.
How do I gain access to the recordings?
Your Program Manager will provide you with further instructions on how to gain access to recorded sessions.
Experience
How do participants network during the live online programs? Will I participate in group work?
Our live online programs are fully virtual and highly interactive. Most programs also feature small group work for a high-touch learning experience. The virtual program experience allows participants to feel comfortable and productive learning at home while preserving the interconnectivity of an in-person program.
What are the networking opportunities during the live online sessions?
Yes. Examples of this may include: virtual lunches, virtual receptions, use of the chat function, and virtual office hours for you to connect with participants and faculty. Please refer to the agenda of the specific live online program you are interested in for details.
Live Online Format
What are live online programs?
Now, more than ever, executives need the knowledge and insights to help them adapt to change and solve complex problems. As the business world has evolved, we have applied new best practices to continuously improve your learning experience. With our live online programs, we are taking select in-person programs and are translating them to a fully live and virtual format, delivering the same interactive sessions with faculty and real-time application of the knowledge you would experience in person.
What is the difference between live online and online programs?
Compare our two formats for distance learning here.
What does "live online" mean?
Live online programs are fully virtual, highly interactive programs taking place in real-time, often featuring small group work for a high-touch learning experience. Our Columbia Business School faculty stream to you live and virtually, no matter where you are located.
Are all live online programs the same in terms of format and length?
No. Please refer to the agenda of the specific live online program you are interested in. For any questions, please reach out to the Contact person listed on the program's web page.
Do I have to attend all live sessions?
Participants are expected to attend all sessions. However, we understand that participants may have scheduling conflicts. Kindly let us know in advance whenever possible and your Program Manager would be happy to discuss how we can help you get up to speed. We will also record most faculty sessions, which you can review upon request.
Will I need to attend the live sessions even if I'm based in a different time zone?
You are required to attend all live sessions even if you are based in a different time zone. (Kindly reach out to the Learning Solutions team to learn more about our asynchronous program offerings, which consist predominantly of pre-recorded videos that you can watch on your own time).
Sign up for program updates and content relevant to today's business leaders from Columbia Business School Executive Education.