Capabilities with people – whether reading a client's concern or settling an internal conflict – influence results and determine success.
Over three days, Negotiation Strategies teaches you how to get the most out of negotiations by creating a winning proposition for both sides. You also explore methods for successful conflict resolution and understand the impact of cultural differences in the negotiation process.
"Most people are surprised at how much they need these skills on a day-to-day basis. People expect they will develop skills in negotiation with vendors or over salaries. What they begin to realize is that when you're in a meeting it's a negotiation, a marriage is a negotiation, and raising children is an extremely challenging negotiation."
–Robert Bontempo, Faculty Director
"Negotiation Strategies was a terrific program, particularly because we negotiate every single day in our lives. I learned about methods to find common ground in order not to negotiate myself into a gridlock."
Program Participant Olaf Glaser
President & CEO at Champignon North America, Inc.
Faculty director Bob Bontempo discusses his application-oriented teaching approach for immediate application.
Negotiation vs. Persuasion Skills
Are you looking to complement your negotiation skills with expert persuasion skills? In these short videos, the program's faculty director Bob Bontempo explains why persuasion and negotiation are different sets of behaviors but with two complementary skill sets, and a past participant explains his need for both skills in his role.
"Technical skills are what poker players call 'table stakes,' the minimum currency one needs to 'get into the game.' But later on, we find that it is an executive's softer skills that determine their ability to create value, drive change, and build institutions.
"The current round of economic turmoil means that certain organizational responses are inevitable. Mastery of the softer interpersonal skills is what will separate those who merely survive these changes from those who will thrive and grow as leaders."
The program examines each element of a negotiation, applying a framework of strategies based on psychological research. As you participate with peers in a series of increasingly difficult, real-world negotiation simulations, you will benefit from constant feedback and the refinement of new techniques.
–Robert Bontempo, faculty director
Summary of Benefits
Discover the four different communication styles and how they affect negotiations
Learn how to avoid common decision traps
Understand the effects of making decisions in a group
Determine when to walk away from a negotiation
Improve your ability to negotiate across cultures
Strengthen your ability to resolve conflicts and manage your emotions during a negotiation
Upon completion of this program, you will earn three credits towards a Certificate with select alumni and tuition benefits. Learn more.
Negotiation Strategies is a hands-on, practical approach to negotiations, with participants analyzing case studies and then testing their negotiation skills within a supportive environment.
In addition to actively participating in negotiating role-plays, participants read selections on negotiating within a global context, mediation skills, turning negotiating into a corporate capability, and the science of persuasion.
Sample Session Titles
Power: What It Is and How to Get It
Third Party Roles in Managerial Negotiation
The Psychology of the Negotiating Opponent
Advanced Negotiation: The Hard Work on the Soft Stuff
Schedule
In Person: Three consecutive full days of in-person sessions on the Manhattanville campus in NYC.
The program typically runs from 9 a.m. to 5 p.m.
Includes breakfast, lunch, and all materials for the in-person program.
Dates, fees, and locations are subject to change.
To view an agenda for this program, please connect with a Learning Solutions specialist. Contact us.
"I took Negotiation Strategies not knowing the impact it would have on my professional life. It has changed the way I perceive a problem, the way I plan my arguments prior an important meeting, how to create mutual value with your counter-party which creates a long-term solid relationship, and much more. The main strength of the course was the practical cases that pushed us to interact and practice, 1-on-1 with our classmates."

Fidaa Nesr
Board of Directors Member, Partner, Senior Trader, Webcor Group
"It was unique to discover that, while negotiating, it is crucial to create value for yourself but also value for your counterparties. In the complex global business world, value is often destroyed due to one way thinking: I take all and leave you with nothing. During the course, through the theoretical approach as well as practical case study simulations, I learned that combined value creation is beneficial for both parties."

Andria Jokhtaberidze
Consultant (M&A), Magticom
"Negotiating is always part of my job, especially since I work in a cross-cultural environment. BATNA was an interesting and useful concept for me to learn. How to plan your BATNA before your negotiating sessions is absolutely key."

Rajiv Kumaraswamy
Product Manager, Schlumberger
"Bob [Bontempo]'s insights about different negotiation strategies and his deep understanding of human behavior across cultural differences provides a powerful platform to understand this topic from a new, fresh perspective."

Rodrigo Cuadra
AHS Business Development Manager, Modular Mining Systems
"This course is extremely valuable and directly applicable to many real-world business interactions. I highly recommend it. The best part is the ability to network and learn from world business leaders."

Anthony Schatz
Director EHS & Product Regulatory, Ashland, Inc.
"As a manager I negotiate with stakeholders every day. In the program, I learned that negotiation isn't about winning, but about adding value for all participants involved. In my opinion, every executive should take a negotiation course."

Miriam Manrique
Country Manager, Amba Research
Hear From Past Participants on Their Return on Learning
Thomas Magnor, President, Atlas Metal Parts
Kelley Brown, Business Development Manager at Bechtel
Niels Petersen, FPSO Project Manager at Maersk Oil and Gas
Rana Lacer, SVP of Finance at the Las Vegas Convention & Visitors Authority
Negotiation Strategies is designed for all levels of executives who are seeking to enhance their negotiation capabilities.
Columbia Business School alumni and up to four of their colleagues are eligible for a 25 percent tuition benefit for this program. More on the Alumni Tuition Benefit.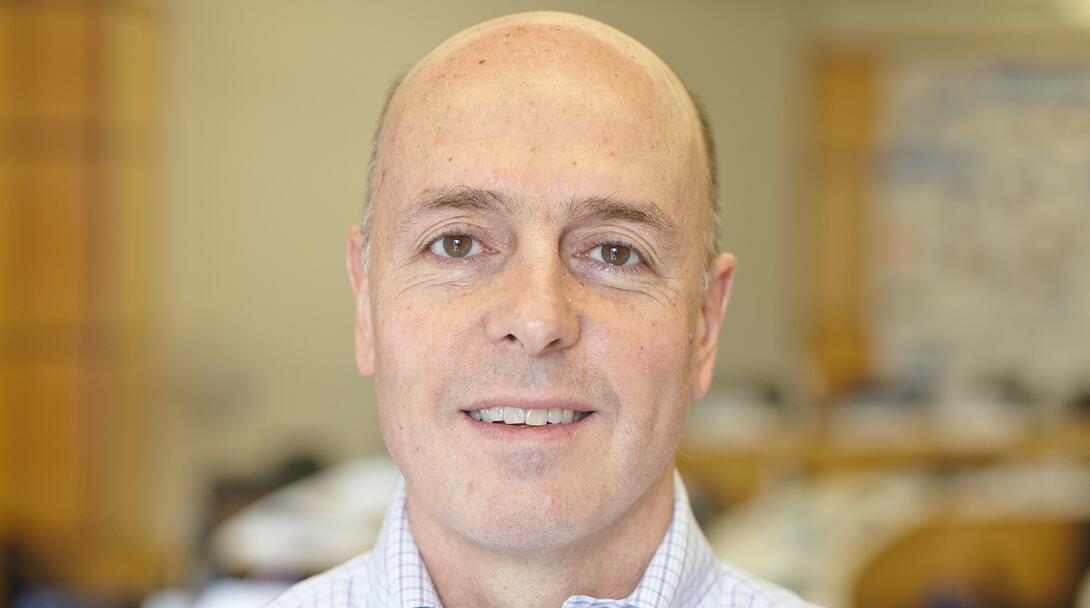 Robert N. Bontempo
Academic Director in Executive Education
Adjunct Professor of Business
Faculty Director
More Negotiation & Decision Making Programs
Certification
I'm interested in the Certificate in Business Excellence (CIBE), how do I get started?
At Columbia Business School Executive Education, you'll be able to customize a unique learning experience by selecting programs that best interest you and are most suited for your needs. Any completed program, regardless of format (live online, in-person, or online), will count towards the Certificate in Business Excellence.
Which programs qualify for the CIBE?
Any completed executive education program, regardless of format (live-online, in-person, or online), will count towards the Certificate in Business Excellence. Partner programs will also count towards the certificate.
Which programs do not qualify for 25 percent tuition benefit?
Advanced Management Program
Executive Development Program
Developing Black Leaders in Financial Services
Strategic Wealth Manager
Global Banking Program: Fintech, Digital, and Analytics
Chief Financial Officer
Chief Marketing Officer
Venture Capital Private Equity
Digital Business Leadership Program
Executive Program in Management
What programs are considered partner programs?
Executive education programs developed and administered with our educational partners, bring the best of our combined knowledge, thought leadership, resources, and expertise. Kindly find a list of our partners here on our partnership page.
What are the costs of the certificate?
There's no set cost associated with the certificate path since you're able to customize your learning journey with in-person and online programs (price will vary depending on the program type and length).
Are there any tuition assistance or scholarships?
At Columbia Business School Executive Education, we offer non-degree and non-credit-based professional development programs to the global business community. As our programs are non-degree and non-credit, they do not qualify for financial aid.
How are CIBE credits determined?
Credits for a program are determined by the program duration and total learning hours.
Where do I find information on the credit value for a program?
You will find this information on each program page. Credits range from 0.5 credits – 26 credits per program.
How do I get enrolled in the CIBE?
Your certificate journey will start with your first program, and you have 4 years to complete your CIBE. You may register for any of our executive education programs on each program page. You may enroll using the "Enroll Now" button, and the application process should take 5-10 minutes.
How do I receive credits?
You are required to fully attend a program and complete all necessary coursework in order to receive CIBE credits. Credits are only awarded after you complete a program.
How do I check the status of my Certificate completion?
Kindly reach out to a Learning Solutions representative for any questions on the status of your CIBE credit count.
Do CIBE credits expire?
Credits are only valid for four years (Please note: While we are not able to offer in-person programming due to the COVID-19 pandemic, the duration to complete the programming has been extended to five years.). If you have not completed your CIBE within four years, we will only count non-expired credits towards your CIBE credit total.
Does the Certificate in Business Excellence expire?
Your Certificate in Business Excellence does not expire. Once you become a certificate recipient, you will join the greater alumni community at Columbia Business School.
I've reached 18 CIBE credits, what's next?
Congratulations! You should receive a digital copy of your certificate at the end of your program. If you do not receive a copy from your program manager, kindly contact your Learning Solutions representative or your program manager for next steps.
Will I receive a physical certificate?
Upon completion, you will receive a secure, digital certificate through Accredible. Within the platform you will have the option to print your credential, post it to your LinkedIn feed, or display it on your profile as a certification. Please contact your program manager for the status of your digital certificate.
How do I get access to my alumni benefits?
Once you complete your CIBE, we kindly ask for your patience as we process your alumni credentials. The processing time can take anywhere from 8 to 10 weeks long.
Can I refer colleagues to the Certificate in Business Excellence?
If you are a certificate holder, you may sponsor up to four colleagues each year for full-price in-person programs lasting up to seven days and all full-price online programs.
Can I add the Certificate in Business Excellence to LinkedIn?
Yes! We will provide you with instructions on how to add your certificate to your LinkedIn profile after you become a Certificate recipient.

Preferred Pricing and Tuition Benefits for Alumni
Are there preferred pricing options available for live online programs?
Yes, preferred pricing is available for groups of two or more. To inquire, email execed@gsb.columbia.edu.
As a Columbia Business School alumni am I eligible for tuition benefit?
Columbia Business School alumni and up to four of their colleagues are eligible for a 25 percent tuition benefit for this program. More on the Alumni Tuition Benefit.
Assignments
Will there be any homework or assignments?
For select programs, there will be some assignments to complete after the end of select program sessions. Assignments will typically consist of readings, self-reflections, and brief assessments. This approach is designed to help you practice your learnings.
How long will assignments take?
We do not expect that homework assignments will take up a large amount of time to complete.
Will there be any examinations or grades?
There will be no examinations or grades for our live online programs.
Sign up for program updates and content relevant to today's business leaders from Columbia Business School Executive Education.