Persuasion: Influencing Without Authority
Persuasion: Influencing Without Authority
---
At a time when leadership requires less emphasis on giving orders and more of a focus on building consensus, personal persuasiveness and the ability to negotiate effectively have become critical skills for success.
Drawing on sound psychological research, Persuasion: Influencing Without Authority covers the range of interpersonal and intergroup persuasion challenges, from one-on-one negotiations to driving change in an organization's culture. The focus is on practical skills and immediate application to participants' real-world challenges.
Persuasion vs. Negotiation
Are you looking to complement your persuasion skills with expert negotiation skills? In this short video, the program's faculty director Bob Bontempo explains why persuasion and negotiation are different sets of behaviors but with two complementary skill sets.

View Professor Bontempo's program on Negotiation Strategies: Creating and Maximizing Value.
Please contact our Learning Solutions Specialists at +1 212-854-3395 for a personal conversation to learn more.
"This course offered a collaboration of tier one industry senior leaders working to learn, understand, and apply the principles of persuasion. I leave this course armed with an extensive toolkit to influence in all directions, internally and externally."
Program Participant J.R. Edwards
National Business Manager at Mars Inc.
Faculty director Bob Bontempo discusses the program's persuasion exercises and feedback sessions.
"Technical skills are what poker players call 'table stakes,' the minimum currency one needs to 'get into the game.' But later on, we find that it is an executive's softer skills that determine their ability to create value, drive change, and build institutions.
The current round of economic turmoil means that certain organizational responses are inevitable. Mastery of the softer interpersonal skills is what will separate those who merely survive these changes from those who will thrive and grow as leaders."
–Robert Bontempo, faculty director
Summary of Benefits
Develop an awareness of a wide range of persuasive styles
Learn the distinction between persuasion and negotiation, and when to use each
Learn how to analyze the type of person you're dealing with, and how to customize your communication for maximum effect
Recognize different types of organizational power, and how and when to use each
Special Features
Participants receive their own personal videotape analysis of persuasive communication
Participants utilize a personal case application
Participants are given an individual assessment of their social style
Upon completion of this program, you will earn three credits towards a Certificate with select alumni and tuition benefits. Learn more.
Participants are provided a number of readings in the psychology of persuasion and attitude change prior to the program. During the program, participants apply the techniques to a personal case, are provided an individual assessment of their social style, and receive a videotape analysis of their persuasive communication.
Participants have several opportunities for immediate feedback on their persuasion techniques. At the conclusion of the program, participants take with them a personalized persuasion "toolkit."
Sample Session Titles
The Full Range of Persuasion Tactics
Persuasion vs. Negotiation
Six Tools of Social Influence
Bosses, Peers, and Subordinates: A Behavioral Styles Assessment
Four Ways to Change Minds
Persuasion vs. Motivation
Persuading One on One, Small Groups, and Large Organizations
Schedule
Five consecutive days with daily live sessions from 9 a.m. to 1 p.m. ET.
Dates, fees, and locations are subject to change.
To view the agenda for this program, please connect with a Learning Solutions specialist. Contact us.
"The program was very engaging and helpful. It will definitely have an impact on my growth both on a professional and on a personal level. I would highly recommend this to anyone who would like to progress their career!"

Laura Sedita Alaimo
PharmD fellow, Novo Nordisk Inc.
"The program in conjunction with the Negotiation course not only gave me the toolkit I need to differentiate between the two, but also to optimize and use them both to my advantage in my work."

Kostas Kollias
Senior Portfolio Officer, International Finance Corporation
"I'm leaving with tools that can help me in every aspect of my professional life."

Lore Gruenbaum
Principal Scientist, Boehringer Ingelheim Pharmaceuticals
"The most powerful and efficient program I've attended on practical persuasion and negotiation techniques."

Steve Grewal
Deputy Chief Information Officer, U.S. Department of Education
"This is a unique program that goes well beyond negotiation skills. It gave me very effective motivation and persuasion techniques to be applied in the corporate world and everyday life. The program is backed up by scientific research and historical data. Very, very useful."

Monica Ramirez
Regional Director Corporate Affairs at SABMiller Latin America
"I came into the class with a tool box of used tools and left with computerized tools for the future."

M. John Constable
Senior Boiler Engineer, Consolidated Edison of New York
"An incredibly effective crash course in leadership communication."

Barry Leybovich
Product Manager, IPC Systems
"This was the best "soft skills" course that I've attended in the last 25 years. Seeing how we need the techniques presented was the most instructive part of the course. We need the principles to be explained, and it's the practice that drives home the message."

John O'Leary
Director (Western Hemisphere), BP America
Persuasion: Influencing Without Authority is designed for all levels of executives. This program is especially suitable for those who find they need to be more effective building consensus and influencing those over whom they do not have formal authority.
Executives who need to promote their agenda in an atmosphere that does not permit giving orders, who need to "manage up," and those who need to drive change, both one on one and across organizational boundaries will also benefit from this program.
Columbia Business School alumni and up to four of their colleagues are eligible for a 25 percent tuition benefit for this program. More on the Alumni Tuition Benefit.
Years of Management Experience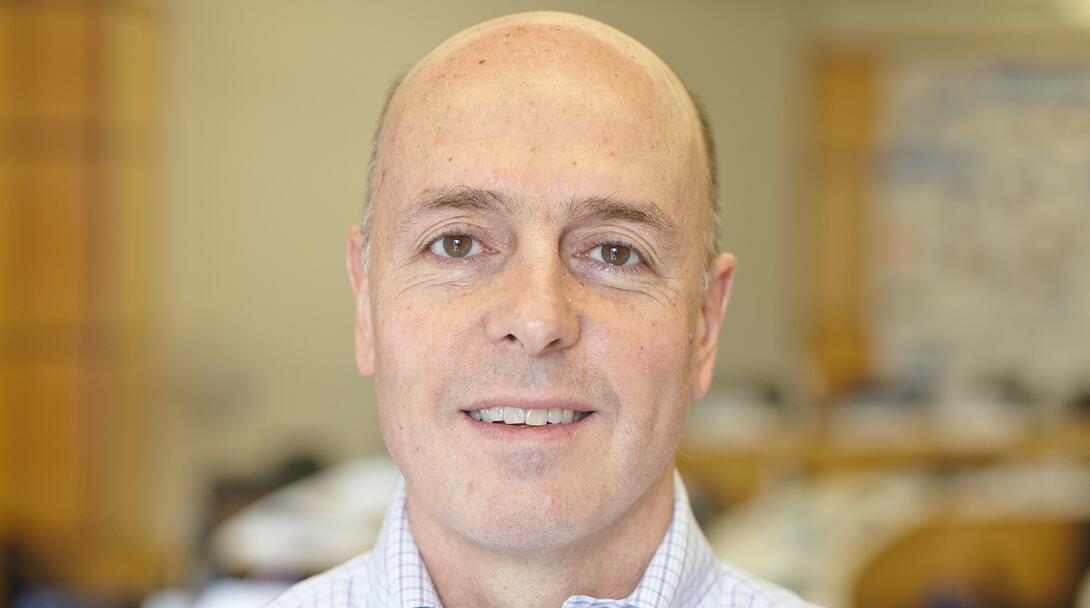 Robert N. Bontempo
Academic Director in Executive Education
Adjunct Professor of Business
Faculty Co-Director
Certification
I'm interested in the Certificate in Business Excellence (CIBE), how do I get started?
At Columbia Business School Executive Education, you'll be able to customize a unique learning experience by selecting programs that best interest you and are most suited for your needs. Any completed program, regardless of format (live online, in-person, or online), will count towards the Certificate in Business Excellence.
Which programs qualify for the CIBE?
Any completed executive education program, regardless of format (live-online, in-person, or online), will count towards the Certificate in Business Excellence. Partner programs will also count towards the certificate.
Which programs do not qualify for 25 percent tuition benefit?
Advanced Management Program
Executive Development Program
Developing Black Leaders in Financial Services
Strategic Wealth Manager
Global Banking Program: Fintech, Digital, and Analytics
Chief Financial Officer
Chief Marketing Officer
Venture Capital Private Equity
Digital Business Leadership Program
Executive Program in Management
What programs are considered partner programs?
Executive education programs developed and administered with our educational partners, bring the best of our combined knowledge, thought leadership, resources, and expertise. Kindly find a list of our partners here on our partnership page.
What are the costs of the certificate?
There's no set cost associated with the certificate path since you're able to customize your learning journey with in-person and online programs (price will vary depending on the program type and length).
Are there any tuition assistance or scholarships?
At Columbia Business School Executive Education, we offer non-degree and non-credit-based professional development programs to the global business community. As our programs are non-degree and non-credit, they do not qualify for financial aid.
How are CIBE credits determined?
Credits for a program are determined by the program duration and total learning hours.
Where do I find information on the credit value for a program?
You will find this information on each program page. Credits range from 0.5 credits – 26 credits per program.
How do I get enrolled in the CIBE?
Your certificate journey will start with your first program, and you have 4 years to complete your CIBE. You may register for any of our executive education programs on each program page. You may enroll using the "Enroll Now" button, and the application process should take 5-10 minutes.
How do I receive credits?
You are required to fully attend a program and complete all necessary coursework in order to receive CIBE credits. Credits are only awarded after you complete a program.
How do I check the status of my Certificate completion?
Kindly reach out to a Learning Solutions representative for any questions on the status of your CIBE credit count.
Do CIBE credits expire?
Credits are only valid for four years (Please note: While we are not able to offer in-person programming due to the COVID-19 pandemic, the duration to complete the programming has been extended to five years.). If you have not completed your CIBE within four years, we will only count non-expired credits towards your CIBE credit total.
Does the Certificate in Business Excellence expire?
Your Certificate in Business Excellence does not expire. Once you become a certificate recipient, you will join the greater alumni community at Columbia Business School.
I've reached 18 CIBE credits, what's next?
Congratulations! You should receive a digital copy of your certificate at the end of your program. If you do not receive a copy from your program manager, kindly contact your Learning Solutions representative or your program manager for next steps.
Will I receive a physical certificate?
Upon completion, you will receive a secure, digital certificate through Accredible. Within the platform you will have the option to print your credential, post it to your LinkedIn feed, or display it on your profile as a certification. Please contact your program manager for the status of your digital certificate.
How do I get access to my alumni benefits?
Once you complete your CIBE, we kindly ask for your patience as we process your alumni credentials. The processing time can take anywhere from 8 to 10 weeks long.
Can I refer colleagues to the Certificate in Business Excellence?
If you are a certificate holder, you may sponsor up to four colleagues each year for full-price in-person programs lasting up to seven days and all full-price online programs.
Can I add the Certificate in Business Excellence to LinkedIn?
Yes! We will provide you with instructions on how to add your certificate to your LinkedIn profile after you become a Certificate recipient.

Preferred Pricing and Tuition Benefits for Alumni
Are there preferred pricing options available for live online programs?
Yes, preferred pricing is available for groups of two or more. To inquire, email execed@gsb.columbia.edu.
As a Columbia Business School alumni am I eligible for tuition benefit?
Columbia Business School alumni and up to four of their colleagues are eligible for a 25 percent tuition benefit for this program. More on the Alumni Tuition Benefit.
Assignments
Will there be any homework or assignments?
For select programs, there will be some assignments to complete after the end of select program sessions. Assignments will typically consist of readings, self-reflections, and brief assessments. This approach is designed to help you practice your learnings.
How long will assignments take?
We do not expect that homework assignments will take up a large amount of time to complete.
Will there be any examinations or grades?
There will be no examinations or grades for our live online programs.
Sign up for program updates and content relevant to today's business leaders from Columbia Business School Executive Education.