Leading in a Data-Driven World: Developing Quantitative Intuition™
Leading in a Data-Driven World: Developing Quantitative Intuition™
---
On any given workday, business leaders are faced with an ongoing and billowing stream of data and information. Every day, they and their team are required to make hundreds to thousands of business decisions.
Often these decisions are made based on previous experiences, "business as usual," or staying in your comfort zone instead of synthesizing new and existing data and insights. The challenge then is: How can executives decipher the meaningful information from the clutter? How can they ensure that they make an impact for their business against the flush of information washing over them? How can they become catalysts of change?
The popular answer often is to improve the analytical skills and tools of your team. But the true challenge is for executives to manage their team in an increasingly analytical business environment and to improve their ability to quickly extract, compile, and synthesize pieces of imperfect information to make smarter decisions.
In Leading in a Data-Driven World: Developing Quantitative Intuition™, participants learn how to make bold decisions with incomplete information via precision questioning and business acumen driven by pattern recognition.
This Quantitative Intuition™ framework – developed exclusively by the faculty directors of this program – teaches participants how to develop a parallel view of the issues that matter rather than just a logical sequence of thoughts to evaluate the situation as a whole. You will walk away from the program with the competencies to help you make smarter, data-driven decisions under uncertainty.
Please contact our Learning Solutions Specialists at +1 212-854-3395 for a personal conversation to learn more.
"Information is essential to making intelligent decisions, but more often than not, it overwhelms us in today's data-rich environment. We'll equip you with a systematic framework to make smarter decisions under uncertainty."
Oded Netzer
The program's Faculty Director, Professor of Business at Columbia Business School
Hear about the program from faculty co-directors Oded Netzer, Paul Magnone, and Christopher Frank
The program enables executives to acquire the skills needed to develop Quantitative Intuition™, toppling conventional wisdom that you need to be a numbers whiz to make sound, fact-based decisions.
Program participants will:
learn how to gather, understand, and find value in data across the business continuum
become proficient in extracting meaningful insights
develop a set of pragmatic communication techniques
return to your organization with the competencies to make more informed decisions and lead change
An important aspect of the program involves getting hands-on experience with data-driven decision making through multiple practical exercises, allowing participants to immediately apply the concepts upon their return to the organization.
In addition, one program session is also entirely devoted to the implications for executives of making decisions and managing talent in the field of artificial intelligence, or AI.
This is not a program about data analysis software tools. Rather, participants will learn to formulate critical business questions to effectively frame issues, make better decisions, and drive their organization's strategy forward.
In this webinar about Quantitative Intuition™, the faculty share examples of where they have seen QI drive significant revenue for an organization:

Upon completion of this program, you will earn three credits towards a Certificate with select alumni and tuition benefits. Learn more.
This program is taught workshop style using a combination of lectures, guest speakers, and in-class exercises. Throughout the program, the participants will work on a group project that will provide an opportunity to integrate the steps in developing Quantitative Intuition™ discussed in the program. Program sessions will be devoted to exploring the material through analysis of cases and applying the concepts to real-world situations.
The program involves three components:

Precision Questioning
Understand your biases
Discover why asking the right questions can lead to more successful decisions than having the right answers
Learn how to ask data-driven questions

AI and QI
In a world where analytics and artificial intelligence are part of almost every business, one program session is also entirely devoted to the implications for executives of making decisions and managing talent in the field of artificial intelligence, or AI.
Schedule
Three consecutive full days of in-person sessions on the Manhattanville campus in NYC.
The program typically runs from 8:30 a.m. to 5 p.m. ET.
Includes breakfast, lunch, and all materials.
Dates, fees, and locations are subject to change.
To view an agenda for this program, please connect with a Learning Solutions specialist. Contact us.
"Quantitative Intuition is truly one of the best classes I have ever taken. Professor Netzer, Frank and Magnone opened my eyes to a new way of thinking; the insights I gained from this class have had an immediate impact on the way I strategize and lead in my organization."

Robert Reeder
Director of Finance at GlassView LLC
"Superb context to a balanced and pragmatic approach to using data in your decision-making process by combining it with practical intuition."

Juan Freyre
Director of Planning & Logistics at Johnson & Johnson
"This course went right to the heart of the day-to-day challenges I face with decision and data and provided practical and useful insights for addressing them."

Akolade Oni
CMO & Strategy Head at Axa Mansard Insurance Plc
"This class helped me put common sense to practical use. Excellent teachers who were very enlightening. Definitely lots to take back to my organization!"

Nilanjana Ramsinghani
Director and Owner at Rama Phosphates Ltd
"An absolute must for anyone in this data-driven world, especially if you must present to executives or clients."

Alexander Sharpe
Principal at UBS
The course is designed for executives of all levels in all facets of business (e.g. consulting, marketing, strategy, product management, and finance) who wish to equip themselves with pragmatic skills to be successful leaders and business drivers in our data-driven world through precision questioning and Quantitative Intuition™.
Columbia Business School alumni and up to four of their colleagues are eligible for a 25 percent tuition benefit for this program. More on the Alumni Tuition Benefit.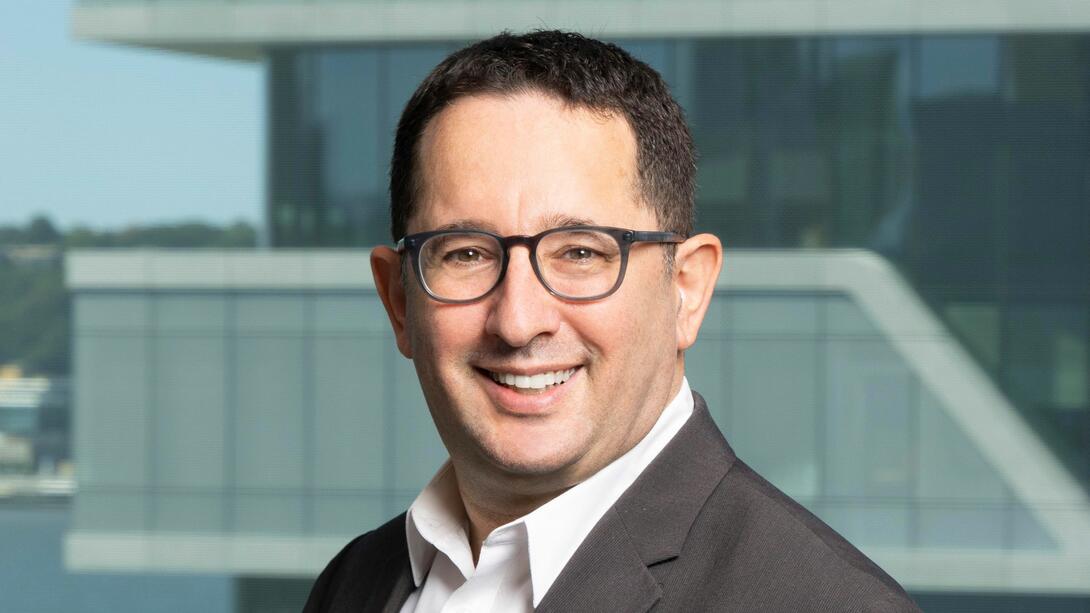 Oded Netzer
Arthur J. Samberg Professor of Business, Columbia Business School
Faculty Co-Director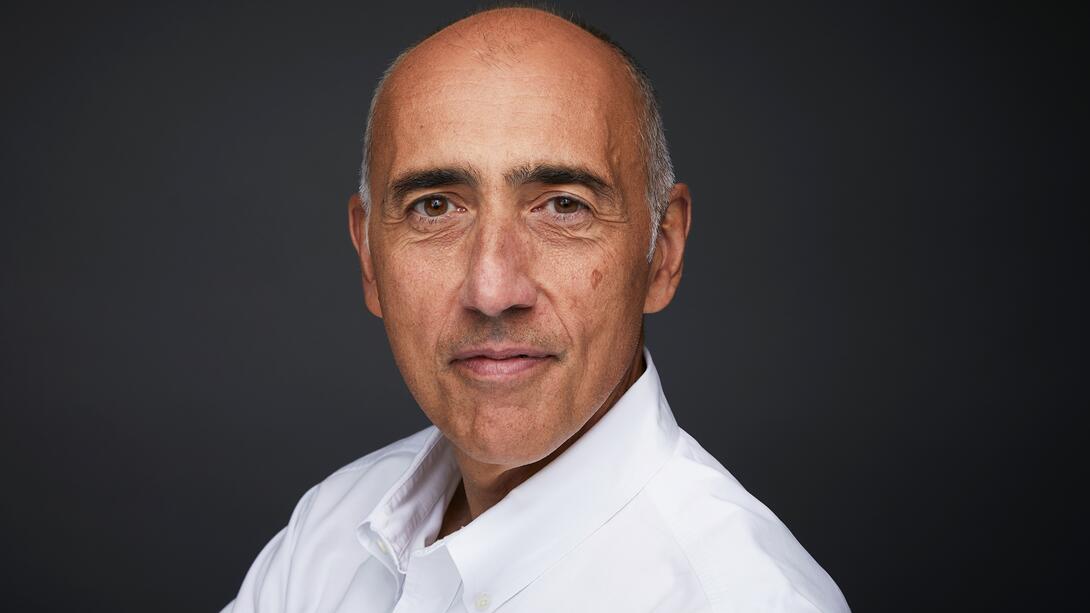 Christopher Frank
Vice President at American Express
Faculty Co-Director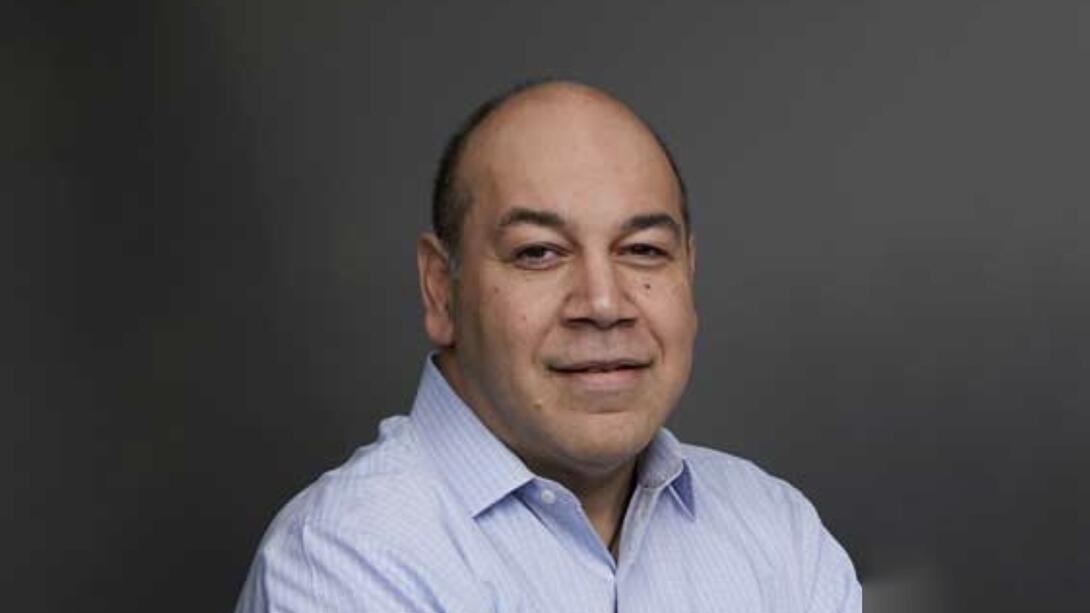 Paul Magnone
Management Consultant at Google
Faculty Co-Director
Certification
I'm interested in the Certificate in Business Excellence (CIBE), how do I get started?
At Columbia Business School Executive Education, you'll be able to customize a unique learning experience by selecting programs that best interest you and are most suited for your needs. Any completed program, regardless of format (live online, in-person, or online), will count towards the Certificate in Business Excellence.
Which programs qualify for the CIBE?
Any completed executive education program, regardless of format (live-online, in-person, or online), will count towards the Certificate in Business Excellence. Partner programs will also count towards the certificate.
Which programs do not qualify for 25 percent tuition benefit?
Advanced Management Program
Executive Development Program
Developing Black Leaders in Financial Services
Strategic Wealth Manager
Global Banking Program: Fintech, Digital, and Analytics
Chief Financial Officer
Chief Marketing Officer
Venture Capital Private Equity
Digital Business Leadership Program
Executive Program in Management
What programs are considered partner programs?
Executive education programs developed and administered with our educational partners, bring the best of our combined knowledge, thought leadership, resources, and expertise. Kindly find a list of our partners here on our partnership page.
What are the costs of the certificate?
There's no set cost associated with the certificate path since you're able to customize your learning journey with in-person and online programs (price will vary depending on the program type and length).
Are there any tuition assistance or scholarships?
At Columbia Business School Executive Education, we offer non-degree and non-credit-based professional development programs to the global business community. As our programs are non-degree and non-credit, they do not qualify for financial aid.
How are CIBE credits determined?
Credits for a program are determined by the program duration and total learning hours.
Where do I find information on the credit value for a program?
You will find this information on each program page. Credits range from 0.5 credits – 26 credits per program.
How do I get enrolled in the CIBE?
Your certificate journey will start with your first program, and you have 4 years to complete your CIBE. You may register for any of our executive education programs on each program page. You may enroll using the "Enroll Now" button, and the application process should take 5-10 minutes.
How do I receive credits?
You are required to fully attend a program and complete all necessary coursework in order to receive CIBE credits. Credits are only awarded after you complete a program.
How do I check the status of my Certificate completion?
Kindly reach out to a Learning Solutions representative for any questions on the status of your CIBE credit count.
Do CIBE credits expire?
Credits are only valid for four years (Please note: While we are not able to offer in-person programming due to the COVID-19 pandemic, the duration to complete the programming has been extended to five years.). If you have not completed your CIBE within four years, we will only count non-expired credits towards your CIBE credit total.
Does the Certificate in Business Excellence expire?
Your Certificate in Business Excellence does not expire. Once you become a certificate recipient, you will join the greater alumni community at Columbia Business School.
I've reached 18 CIBE credits, what's next?
Congratulations! You should receive a digital copy of your certificate at the end of your program. If you do not receive a copy from your program manager, kindly contact your Learning Solutions representative or your program manager for next steps.
Will I receive a physical certificate?
Upon completion, you will receive a secure, digital certificate through Accredible. Within the platform you will have the option to print your credential, post it to your LinkedIn feed, or display it on your profile as a certification. Please contact your program manager for the status of your digital certificate.
How do I get access to my alumni benefits?
Once you complete your CIBE, we kindly ask for your patience as we process your alumni credentials. The processing time can take anywhere from 8 to 10 weeks long.
Can I refer colleagues to the Certificate in Business Excellence?
If you are a certificate holder, you may sponsor up to four colleagues each year for full-price in-person programs lasting up to seven days and all full-price online programs.
Can I add the Certificate in Business Excellence to LinkedIn?
Yes! We will provide you with instructions on how to add your certificate to your LinkedIn profile after you become a Certificate recipient.

Preferred Pricing and Tuition Benefits for Alumni
Are there preferred pricing options available for live online programs?
Yes, preferred pricing is available for groups of two or more. To inquire, email execed@gsb.columbia.edu.
As a Columbia Business School alumni am I eligible for tuition benefit?
Columbia Business School alumni and up to four of their colleagues are eligible for a 25 percent tuition benefit for this program. More on the Alumni Tuition Benefit.
Assignments
Will there be any homework or assignments?
For select programs, there will be some assignments to complete after the end of select program sessions. Assignments will typically consist of readings, self-reflections, and brief assessments. This approach is designed to help you practice your learnings.
How long will assignments take?
We do not expect that homework assignments will take up a large amount of time to complete.
Will there be any examinations or grades?
There will be no examinations or grades for our live online programs.
Access
When will I receive information on how to log in?
You will receive your login information immediately before the program start date. Kindly reach out to your Program Manager for further instructions on how to prepare and log in for the program.
What platform do you use to deliver live online programs?
We use the Zoom platform.
Recordings
Will sessions be recorded?
Most live online sessions (depending on the faculty and program) will be recorded and will be available for you upon request. In-person programs are not recorded.
How long will they be available for?
Recordings will be available for the duration of the program. Depending on the program, some recordings may have additional availability post-program.
How do I gain access to the recordings?
Your Program Manager will provide you with further instructions on how to gain access to recorded sessions.
Experience
How do participants network during the live online programs? Will I participate in group work?
Our live online programs are fully virtual and highly interactive. Most programs also feature small group work for a high-touch learning experience. The virtual program experience allows participants to feel comfortable and productive learning at home while preserving the interconnectivity of an in-person program.
What are the networking opportunities during the live online sessions?
Yes. Examples of this may include: virtual lunches, virtual receptions, use of the chat function, and virtual office hours for you to connect with participants and faculty. Please refer to the agenda of the specific live online program you are interested in for details.
Live Online Format
What are live online programs?
Now, more than ever, executives need the knowledge and insights to help them adapt to change and solve complex problems. As the business world has evolved, we have applied new best practices to continuously improve your learning experience. With our live online programs, we are taking select in-person programs and are translating them to a fully live and virtual format, delivering the same interactive sessions with faculty and real-time application of the knowledge you would experience in person.
What is the difference between live online and online programs?
Compare our two formats for distance learning here.
What does "live online" mean?
Live online programs are fully virtual, highly interactive programs taking place in real-time, often featuring small group work for a high-touch learning experience. Our Columbia Business School faculty stream to you live and virtually, no matter where you are located.
Are all live online programs the same in terms of format and length?
No. Please refer to the agenda of the specific live online program you are interested in. For any questions, please reach out to the Contact person listed on the program's web page.
Do I have to attend all live sessions?
Participants are expected to attend all sessions. However, we understand that participants may have scheduling conflicts. Kindly let us know in advance whenever possible and your Program Manager would be happy to discuss how we can help you get up to speed. We will also record most faculty sessions, which you can review upon request.
Will I need to attend the live sessions even if I'm based in a different time zone?
You are required to attend all live sessions even if you are based in a different time zone. (Kindly reach out to the Learning Solutions team to learn more about our asynchronous program offerings, which consist predominantly of pre-recorded videos that you can watch on your own time).
More Negotiation & Decision Making Programs
Sign up for program updates and content relevant to today's business leaders from Columbia Business School Executive Education.