Women in Leadership: Next Level Success
Women in Leadership: Next Level Success
---
The evidence is clear: inclusive leaders and inclusive organizations outperform those that are not. Yet women remain underrepresented in all levels of management. Despite the compelling case for equality of gender representation at all levels of an organization, even with the best of intentions, unconscious bias can influence who advances at work. Participants in the Women in Leadership: Next Level Success program learn time-tested techniques and practical ideas they can apply immediately to their careers to combat these performance-limiting biases and better capitalize on their strengths. This women's executive leadership program is designed to help elevate the impact of women leaders – providing tools to better navigate the business landscape, develop and leverage talents, and step into roles of greater influence.
Get ready to be inspired, network with likeminded colleagues, and learn applicable skills for an immediate impact on your career and your organization. Professors Malia Mason and Trish Gorman, experts in gender, leadership, negotiations, and strategy, are the program's faculty directors.
Focused on women's advancement, this unique program provides participants the knowledge, skills, tools, and real-time problem-solving needed to further their own advancement, as well as that of other women in leadership roles.
Please contact our Learning Solutions Specialists at +1 212-854-3395 for a personal conversation to learn more.
The Women in Leadership: Next Level Success program prepares women in leadership roles to expand their influence and advance their leadership. Participants gain confidence in their leadership identity, empowering them to effect change in their workplace.
During this highly interactive leadership program for women, you will learn how to:
Advocate for yourself, your team, and your collective ideas
Establish strategic networks and better leverage them to champion change
Engage supporters through compelling communications
Overcome challenges to your visibility and authority
Negotiate favorable outcomes and manage conflict
Articulate your vision and your action plan for personal leadership
Upon completion of this program, you will earn three credits towards a Certificate with select alumni and tuition benefits. Learn more.
The Women in Leadership: Next Level Success program uses a combination of online tools, interactive lectures, inspirational talks, and workshop exercises to build participants' confidence and hone their skillsets. Sessions taught by Columbia Business School professors, women's leadership practitioners and business leaders are supplemented by sessions with colleagues from various fields and industries.
In the weeks leading up to the program's start, the faculty directors will help participants begin to identify and frame their personal goals for participation in the course, connect participants with each other, and solicit input to be used throughout the program with various online activities.
You will focus on crystallizing your goals and cultivating the supporters you need to realize your ambitions, including:
Identifying and developing your:

leadership identity
motivations, values, and strengths
portfolio of strategic priorities

Evaluating your formal and informal networks to identify the strengths of your network and individuals who can become supporters of your mission
Learning strategies for advocating for yourself and gaining visibility for your accomplishments
You'll also focus on interactions with others and communicating effectively, including:
Effective and productive communication tactics in an array of contexts: informal, formal and when the stakes are especially high
The importance of storytelling to enlist supporters and facilitate decision-making
Strategies and techniques for making your voice heard
Specific approaches for enhancing your deal making success
Get equipped to create a new future and drive change in your organization, specifically:
Visioning skills required to identify and pursue opportunities beyond your to-do list and to alert others to new possibilities
Assessing your level of comfort in taking risks
Adopting a new framework for thinking about important choices
Applying these new learnings to the opportunity to advance women's leadership in your workplace and develop strategies to make that happen
Schedule
In Person: Three consecutive full days of in-person sessions on the Manhattanville campus in NYC.
The program typically runs from 8:30 a.m. to 5 p.m. ET.
Includes breakfast, lunch, and all materials.
Dates, fees, and locations are subject to change.
To view the agenda, please connect with a Learning Solutions specialist. Contact us.
"The Women in Leadership program at Columbia Business School Executive Education was truly a transformative experience for me. It enabled a deep dive into common strategic areas that are impacting female leaders, such as negotiating, developing strategic roadmaps for your career growth and advancement, lessons on empowerment, work/life balance, and making a difference in the world. The highlight for me is that it brought together incredibly accomplished women from across the globe who all share the goal of continuous learning, as well as helping each other and becoming better advocates for women in business. I highly recommend this program! "

Megan Sharpe
Vice President of Marketing & Media Strategy, Gerber Life Insurance Company
"The Women in Leadership program brought together some of the most brilliant women and men from around the world, that were redefining what a leader is. In this way, we all learned how to define leaders as role models and not by gender. If we all strive to empower others through our words and ideas, we will be able to move forward by uplifting others as well. I can already see the changes in my life & career."

Shefali Karani
Executive/Director/Owner at Rama Phosphates Ltd, India
"The Women in Leadership course gave me another perception of leadership and a way to be an authentic and different leader in my organization."

Angelica Coronel
Programmatic Lead at Google
"The Women in Leadership program provided me with tools and frameworks I can utilize to make an immediate impact on my organization."

Tina Biswas
Program Director at Razorfish
"The program was a great way to get women together to discuss leadership challenges and collectively make commitments to improve the advancements of women in the workplace."

Kelsey Achenbach
Strategic Marketing Manager, Celanese
"As a woman who works in technology I'm sort of fascinated by the lack of women in the space. I think there's a real opportunity for all of us to raise the bar for enterprises, so I'm taking Women in Leadership as a mentor to other women."

MZ Goodman
VP of Product, Goop
"My time at the Women in Leadership program was very impactful and gave me tools and tips for moving forward in my career."

Shawn Rose
Manager at Federal Reserve Bank of Dallas, Houston Branch
The Women in Leadership: Next Level Success program is designed for middle- to upper-level executives who are looking to take their leadership abilities to the next level and expand their impact and influence.
Columbia Business School alumni and up to four of their colleagues are eligible for a 25 percent tuition benefit for this program. More on the Alumni Tuition Benefit.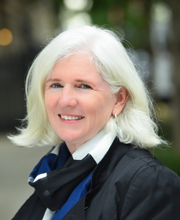 Trish Gorman
Former Director of Global Strategy Learning, McKinsey & Company
MBA, PhD Faculty Co-Director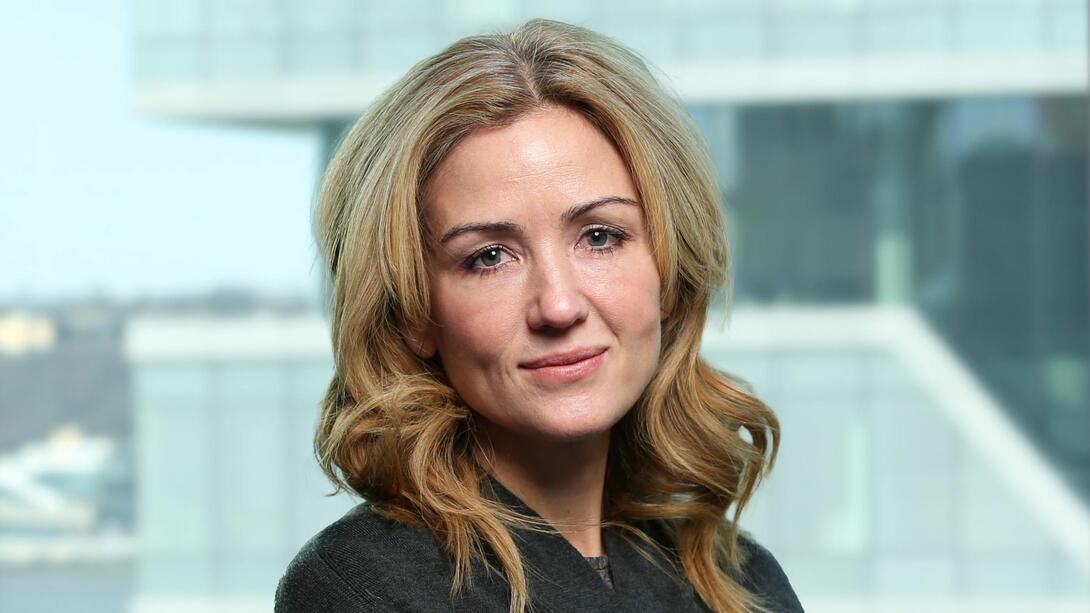 Malia F. Mason
Courtney C. Brown Professor of Business
Columbia Business School
Faculty Co-Director
Certification
I'm interested in the Certificate in Business Excellence (CIBE), how do I get started?
At Columbia Business School Executive Education, you'll be able to customize a unique learning experience by selecting programs that best interest you and are most suited for your needs. Any completed program, regardless of format (live online, in-person, or online), will count towards the Certificate in Business Excellence.
Which programs qualify for the CIBE?
Any completed executive education program, regardless of format (live-online, in-person, or online), will count towards the Certificate in Business Excellence. Partner programs will also count towards the certificate.
Which programs do not qualify for 25 percent tuition benefit?
Advanced Management Program
Executive Development Program
Developing Black Leaders in Financial Services
Strategic Wealth Manager
Global Banking Program: Fintech, Digital, and Analytics
Chief Financial Officer
Chief Marketing Officer
Venture Capital Private Equity
Digital Business Leadership Program
Executive Program in Management
What programs are considered partner programs?
Executive education programs developed and administered with our educational partners, bring the best of our combined knowledge, thought leadership, resources, and expertise. Kindly find a list of our partners here on our partnership page.
What are the costs of the certificate?
There's no set cost associated with the certificate path since you're able to customize your learning journey with in-person and online programs (price will vary depending on the program type and length).
Are there any tuition assistance or scholarships?
At Columbia Business School Executive Education, we offer non-degree and non-credit-based professional development programs to the global business community. As our programs are non-degree and non-credit, they do not qualify for financial aid.
How are CIBE credits determined?
Credits for a program are determined by the program duration and total learning hours.
Where do I find information on the credit value for a program?
You will find this information on each program page. Credits range from 0.5 credits – 26 credits per program.
How do I get enrolled in the CIBE?
Your certificate journey will start with your first program, and you have 4 years to complete your CIBE. You may register for any of our executive education programs on each program page. You may enroll using the "Enroll Now" button, and the application process should take 5-10 minutes.
How do I receive credits?
You are required to fully attend a program and complete all necessary coursework in order to receive CIBE credits. Credits are only awarded after you complete a program.
How do I check the status of my Certificate completion?
Kindly reach out to a Learning Solutions representative for any questions on the status of your CIBE credit count.
Do CIBE credits expire?
Credits are only valid for four years (Please note: While we are not able to offer in-person programming due to the COVID-19 pandemic, the duration to complete the programming has been extended to five years.). If you have not completed your CIBE within four years, we will only count non-expired credits towards your CIBE credit total.
Does the Certificate in Business Excellence expire?
Your Certificate in Business Excellence does not expire. Once you become a certificate recipient, you will join the greater alumni community at Columbia Business School.
I've reached 18 CIBE credits, what's next?
Congratulations! You should receive a digital copy of your certificate at the end of your program. If you do not receive a copy from your program manager, kindly contact your Learning Solutions representative or your program manager for next steps.
Will I receive a physical certificate?
Upon completion, you will receive a secure, digital certificate through Accredible. Within the platform you will have the option to print your credential, post it to your LinkedIn feed, or display it on your profile as a certification. Please contact your program manager for the status of your digital certificate.
How do I get access to my alumni benefits?
Once you complete your CIBE, we kindly ask for your patience as we process your alumni credentials. The processing time can take anywhere from 8 to 10 weeks long.
Can I refer colleagues to the Certificate in Business Excellence?
If you are a certificate holder, you may sponsor up to four colleagues each year for full-price in-person programs lasting up to seven days and all full-price online programs.
Can I add the Certificate in Business Excellence to LinkedIn?
Yes! We will provide you with instructions on how to add your certificate to your LinkedIn profile after you become a Certificate recipient.

Preferred Pricing and Tuition Benefits for Alumni
Are there preferred pricing options available for live online programs?
Yes, preferred pricing is available for groups of two or more. To inquire, email execed@gsb.columbia.edu.
As a Columbia Business School alumni am I eligible for tuition benefit?
Columbia Business School alumni and up to four of their colleagues are eligible for a 25 percent tuition benefit for this program. More on the Alumni Tuition Benefit.
Assignments
Will there be any homework or assignments?
For select programs, there will be some assignments to complete after the end of select program sessions. Assignments will typically consist of readings, self-reflections, and brief assessments. This approach is designed to help you practice your learnings.
How long will assignments take?
We do not expect that homework assignments will take up a large amount of time to complete.
Will there be any examinations or grades?
There will be no examinations or grades for our live online programs.
More Business & Society Programs
Sign up for program updates and content relevant to today's business leaders from Columbia Business School Executive Education.