Digital Business Leadership Program: Innovate and Create Value in the Digital Age
NEW
Digital Business Leadership Program: Innovate and Create Value in the Digital Age
---
Synergizing Business and Technology
New digital technologies and disruptive threats are transforming every industry. In order to adapt and thrive, organizations need leaders who can think strategically and harness each wave of digital change to create new value for customers and new opportunities for their organizations.
The Digital Business Leadership Program from Columbia Business School Executive Education is a comprehensive program that prepares global executives to create innovative digital strategies and business models and lead their organizations toward success in the digital age.
Designed for Your Success
The Digital Business Leadership Program is designed with the needs of busy executives in mind. The program offers a blended learning format, including online and in-person faculty sessions, guest lectures, and case studies for maximum career and business impact.
Draw upon the cutting-edge research and groundbreaking thought leadership of Ivy League faculty and some of the top business minds from the world's global business hub.
Please contact our partners at Emeritus at columbia@emeritus.org, +1 315-982-5094, or +1 315-277-2746 for a personal conversation about this program and how it may benefit you.
Delivered in collaboration with

This immersive learning experience will enable you to:
Master the skills, tools, and frameworks necessary to provide digital leadership and drive transformation in your organization
Understand the principles of digital business models, rapid innovation, and organizational change
Gain the strategic leadership skills needed to navigate an era of technological shifts and disruptive business models
Develop a roadmap for organizational change in your own or a client's organization
Apply principles of iterative innovation to a real-world digital product
Expertly Developed Curriculum
Grow your skills for the digital age in the areas of strategy, innovation, data, new business models, and transformation leadership
Ivy League Faculty
Learn from world-renowned Columbia Business School Executive Education faculty who bring deep research and industry experience to the program
Two Capstone Projects
Work individually and as part of a team on capstone projects that bring together the learnings on digital transformation and innovation
Peer Interaction
Engage with accomplished fellow participants from across sectors who contribute diverse experiences, cultures, and perspectives
Eminent Speakers
Hear from leaders in the startup ecosystem, investors, and innovation hubs and gain new insights
Elite Alumni Network
Join a distinguished network of over 47,000 alumni worldwide, and receive select Columbia Business School Executive Education alumni benefits
Immersive Learning
Engage with peers, industry experts, and faculty during in-person modules held on the Columbia Business School Executive Education campus in New York City

The program's curriculum is highly integrated and designed to maximize linkages across three key themes related to digital transformation and innovation leadership.
The five domains of digital strategies
Employing data as a strategic asset
Platforms and multi-sided business models
Leveraging AI for competitive advantage
Adapting your value proposition
Customer networks and the new path to purchase

The program journey features in-person immersion modules, online and live-online modules, and two capstone projects. The in-person modules provide the opportunity to immerse yourself in New York City's thriving technology sector and engage with Ivy League faculty and digital experts. During the live-online sessions, you will learn from organizations at the forefront of the digital revolution and interact with eminent speakers from startups, investors, and large organizations.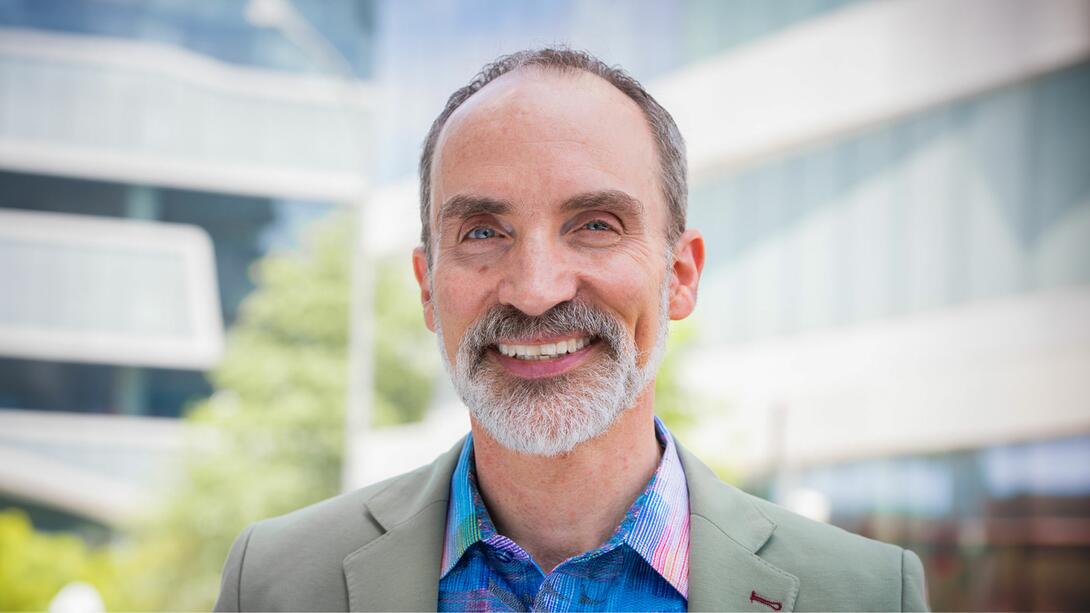 David Rogers
Academic Director in Executive Education
Author, The Digital Transformation Roadmap
Program Director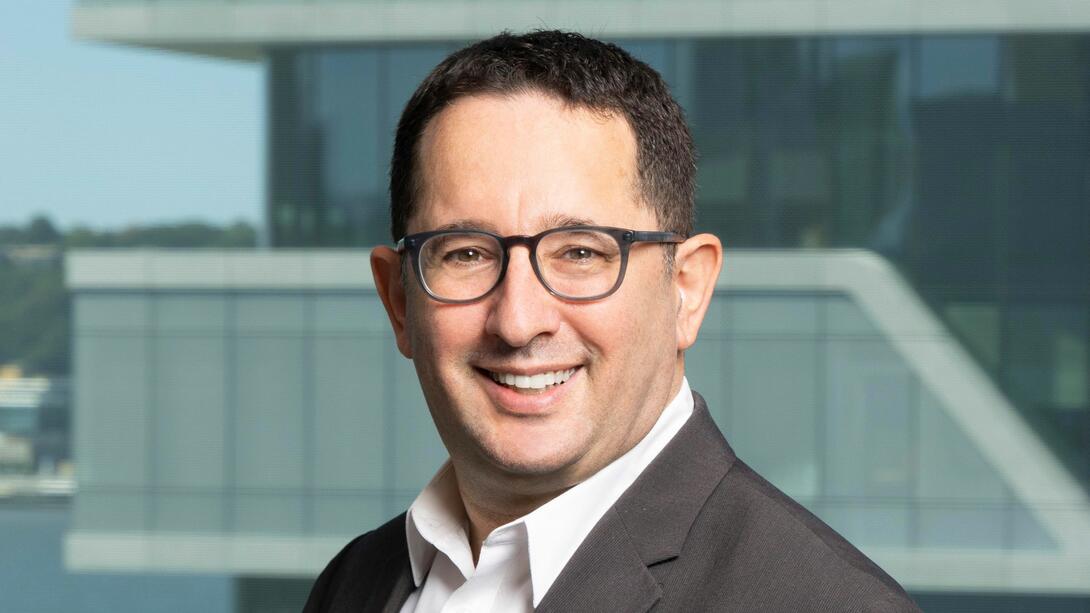 Oded Netzer
Arthur J. Samberg Professor of Business, Columbia Business School
The Digital Business Leadership Program is ideal for:
Senior executives looking to take on larger digital transformation roles
Experienced professionals from large or medium-sized organizations that are focused on digital transformation and innovation
Program eligibility criteria include:
A minimum of 10 years of work experience
International exposure (preferred)
Fluency in written and spoken English

"The program is a great balance of theory and practical learning as well as organizational visits and tours of innovative centers. Since the completion of the program, my views on digital have changed. I am much clearer on the many ways to define 'digital.' The pace of change is so fast that the old ways won't last in the future, and therefore, being open to a whole new paradigm is key."

Kevin Brown
Partner, Ernst & Young
"What really drove me to choose this program was the opportunity to meet people who are top leaders going through change and facing challenges and to share experiences and potential solutions to organizational problems. The faculty at Columbia Business School provide a wealth of knowledge bringing their firsthand experience in advising top organizations that have been facing disruption successfully."

Gladys Morales
CEO and Founder, GHMG Strategies
Join Columbia Business School's worldwide network of more than 47,000 alumni and receive select benefits, including:
Access to Columbia Business School Alumni Career Services resources
Invitations to alumni events and programs around the world
Global networking opportunities
An additional tuition benefit on eligible future programs
Lifetime Columbia Business School forwarding email address
Sign up for program updates and content relevant to today's business leaders from Columbia Business School Executive Education.