Driving Strategic Impact: Mastering Management Consulting Skills
Requirements
Attendees are mid to upper-level executives who seek to improve their effectiveness in solving strategic problems and in becoming a trusted advisor for colleagues and clients.
Driving Strategic Impact: Mastering Management Consulting Skills
---
Driving Strategic Impact is organized around the core skill of structured problem-solving, which takes participants through five phases of a strategy project: defining the problem, structuring the problem, conducting analysis, developing recommendations, and communicating for impact.
These core skills are supplemented with additional sessions on managing strategy projects, working with diverse teams, and influencing skills. In this way, Driving Strategic Impact offers an effective and multi-faceted approach that can be implemented as soon as participants return to work.
Our approach is built on the following building blocks:
Strategy consulting toolkit: A set of tools, frameworks and best practices laid out in easily usable formats, such as checklists, templates, or step-by-step approaches that you take back with you for future use.
Real-life case study: Lee will present a sanitized case study of a real strategy consulting project she led while at McKinsey. You will be asked to solve this client's problem using the consulting toolkit. At each stage, you will be able to compare your solution with other participants, and then compare with the outcome of the real project. This exercise allows participants a hands-on view of the end-to-end process of strategic problem-solving.
Consulting scenarios: Specific consulting situations where you will be asked for ideas on how you would approach these situations. We have especially designed these to challenge your thinking and make you see how our instinctive approaches to solving problems often lead us down wrong paths. Discussions will follow each scenario and reveal specific tools that you can use to address similar situations in real life. This will allow you to gain tangible, hands-on understanding, and key insights in an experiential manner.
Role-plays: Exposure to consulting scenarios that simulate typical client-consultant interactions. These role-plays allow you to test your own understanding of situations and to learn ways to prepare for these situations with clients where your credibility and impact is at stake.
Consulting stories: True-to-life stories to effectively understand and internalize a point. Associate Dean Angela Lee, faculty director of the program, will share candid stories from her consulting experience to bring the learnings from the program to life. Rich insights and inspiration can be gained from these real world informal recollections of the high and low points in a consultant's journey.
"An invaluable program that provides clear insights, frameworks, and tools for effective problem solving in any area of a business or industry."
Sergio Arias
Past Participant, Sr. Consultant at Softtek
Faculty director Angela Lee introduces the program.
Driving Strategic Impact gives you hands-on practice and real-time feedback via in-class exercises, real-life strategy cases and a dynamic exchange between participants and the instructor.
Summary of Benefits
Establish an understanding with sponsors and key constituencies on the need for a strategy project, and the appropriate approach and resources to be deployed
Concretely define the scope of a strategy project to enhance the prospects of a successful outcome
Rapidly identify core business issues and focus your problem-solving effort in the right direction
Efficiently gather the right information to build a relevant fact base, extract information from internal and external sources, and synthesize it to drive key conclusions
Develop recommendations that provide the highest value to the organization among feasible alternatives
Develop a compelling storyline to organize and communicate your findings and recommendations
Use a range of influencing tactics to win support from key stakeholders
Develop trust-based relationships with your sponsors, clients, managers and colleagues
Upon completion of this program, you will earn three credits towards a Certificate with select alumni and tuition benefits. Learn more.
Schedule
Three consecutive full days of in-person sessions on the Manhattanville campus in NYC. Includes breakfast, lunch, and all materials.
Five consecutive days of live online sessions running from 8:30 a.m. to 12:30 p.m. ET.
To view an agenda for either format of this program, please connect with a Learning Solutions specialist. Contact us.
Dates, fees, and locations are subject to change.
Sample Session Titles
Problem Definition and Problem Structuring
Making Smarter Decisions with Imperfect Information
Deriving Insights from Data
Synthesizing Ideas & Developing a Storyline
Managing Strategy Projects
Building Trust-Based Relationships
"The tools I learned in this program will allow me to implement at least three strategic initiatives during the next six months."

Jose Carlos Linares
President & CEO, Open Technology Group
"Great content, great teacher, great networking opportunities. This program is useful to improve professional and personal skills."

Luiz Heeren
Managing Partner, InReach Global Consulting LLP
"A program that will challenge you and create better team players."

Avery Toland
Business Strategy and Brand Consultant, Dharma Co.
"This program is an exceptional model of blended learning. It is practical and provides essential tools that one immediately appreciates in professional settings."

Vince Bertram
President and CEO, Project Lead The Way, Inc.
"The level of lectures, participants, and impact in this course is very high."

Eva Bentsen
Hospital Director, Gentofte Hospital
"An invaluable program that provides clear insights, frameworks, and tools for effective problem solving in any area of a business or industry."

Sergio Arias
Senior Consultant, Softtek
Driving Strategic Impact is designed for mid- to upper-level executives who work in corporate strategy, internal consulting, business development, strategic account management and product management, who are charged with resolving strategic issues within their organization or for external clients.
Technical or functional professionals who frequently inform and guide strategic decision makers within their organizations will also find this program valuable.
Columbia Business School alumni and up to four of their colleagues are eligible for a 25 percent tuition benefit for this program. More on the Alumni Tuition Benefit.
Years of Management Experience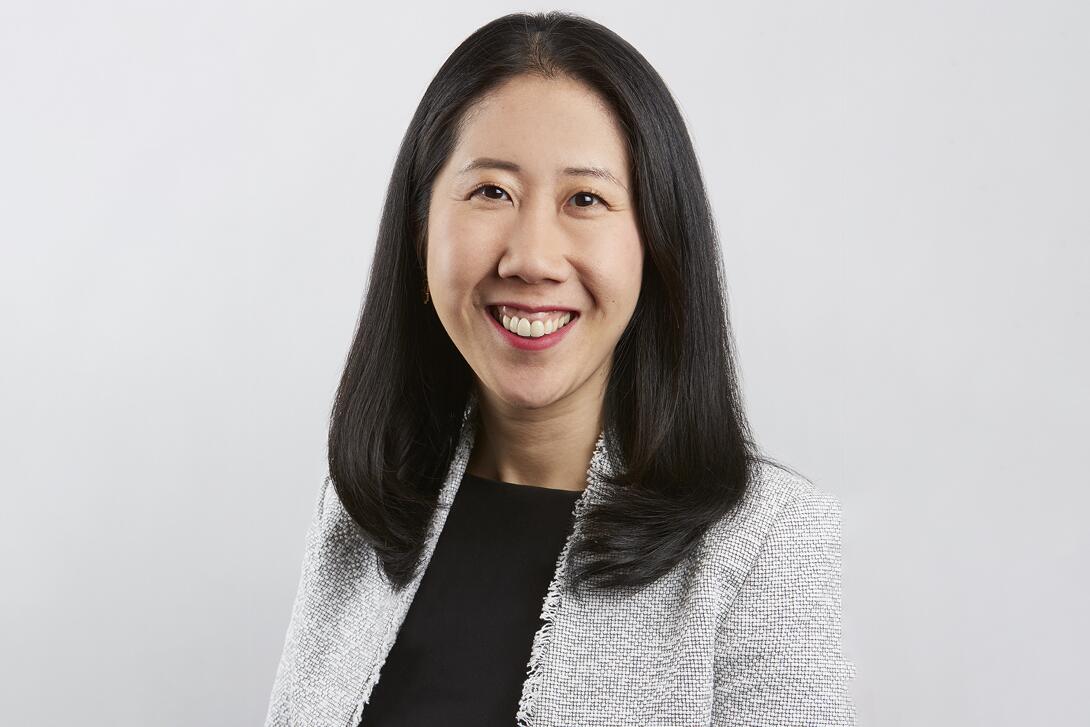 Angela Lee
Professor of Professional Practice, Finance
Faculty Director of the Lang Center for Entrepreneurship
Faculty Director
Certification
I'm interested in the Certificate in Business Excellence (CIBE), how do I get started?
At Columbia Business School Executive Education, you'll be able to customize a unique learning experience by selecting programs that best interest you and are most suited for your needs. Any completed program, regardless of format (live online, in-person, or online), will count towards the Certificate in Business Excellence.
Which programs qualify for the CIBE?
Any completed executive education program, regardless of format (live-online, in-person, or online), will count towards the Certificate in Business Excellence. Partner programs will also count towards the certificate.
Which programs do not qualify for 25 percent tuition benefit?
Advanced Management Program
Executive Development Program
Developing Black Leaders in Financial Services
Strategic Wealth Manager
Global Banking Program: Fintech, Digital, and Analytics
Chief Financial Officer
Chief Marketing Officer
Venture Capital Private Equity
Digital Business Leadership Program
Executive Program in Management
What programs are considered partner programs?
Executive education programs developed and administered with our educational partners, bring the best of our combined knowledge, thought leadership, resources, and expertise. Kindly find a list of our partners here on our partnership page.
What are the costs of the certificate?
There's no set cost associated with the certificate path since you're able to customize your learning journey with in-person and online programs (price will vary depending on the program type and length).
Are there any tuition assistance or scholarships?
At Columbia Business School Executive Education, we offer non-degree and non-credit-based professional development programs to the global business community. As our programs are non-degree and non-credit, they do not qualify for financial aid.
How are CIBE credits determined?
Credits for a program are determined by the program duration and total learning hours.
Where do I find information on the credit value for a program?
You will find this information on each program page. Credits range from 0.5 credits – 26 credits per program.
How do I get enrolled in the CIBE?
Your certificate journey will start with your first program, and you have 4 years to complete your CIBE. You may register for any of our executive education programs on each program page. You may enroll using the "Enroll Now" button, and the application process should take 5-10 minutes.
How do I receive credits?
You are required to fully attend a program and complete all necessary coursework in order to receive CIBE credits. Credits are only awarded after you complete a program.
How do I check the status of my Certificate completion?
Kindly reach out to a Learning Solutions representative for any questions on the status of your CIBE credit count.
Do CIBE credits expire?
Credits are only valid for four years (Please note: While we are not able to offer in-person programming due to the COVID-19 pandemic, the duration to complete the programming has been extended to five years.). If you have not completed your CIBE within four years, we will only count non-expired credits towards your CIBE credit total.
Does the Certificate in Business Excellence expire?
Your Certificate in Business Excellence does not expire. Once you become a certificate recipient, you will join the greater alumni community at Columbia Business School.
I've reached 18 CIBE credits, what's next?
Congratulations! You should receive a digital copy of your certificate at the end of your program. If you do not receive a copy from your program manager, kindly contact your Learning Solutions representative or your program manager for next steps.
Will I receive a physical certificate?
Upon completion, you will receive a secure, digital certificate through Accredible. Within the platform you will have the option to print your credential, post it to your LinkedIn feed, or display it on your profile as a certification. Please contact your program manager for the status of your digital certificate.
How do I get access to my alumni benefits?
Once you complete your CIBE, we kindly ask for your patience as we process your alumni credentials. The processing time can take anywhere from 8 to 10 weeks long.
Can I refer colleagues to the Certificate in Business Excellence?
If you are a certificate holder, you may sponsor up to four colleagues each year for full-price in-person programs lasting up to seven days and all full-price online programs.
Can I add the Certificate in Business Excellence to LinkedIn?
Yes! We will provide you with instructions on how to add your certificate to your LinkedIn profile after you become a Certificate recipient.

Preferred Pricing and Tuition Benefits for Alumni
Are there preferred pricing options available for live online programs?
Yes, preferred pricing is available for groups of two or more. To inquire, email execed@gsb.columbia.edu.
As a Columbia Business School alumni am I eligible for tuition benefit?
Columbia Business School alumni and up to four of their colleagues are eligible for a 25 percent tuition benefit for this program. More on the Alumni Tuition Benefit.
Assignments
Will there be any homework or assignments?
For select programs, there will be some assignments to complete after the end of select program sessions. Assignments will typically consist of readings, self-reflections, and brief assessments. This approach is designed to help you practice your learnings.
How long will assignments take?
We do not expect that homework assignments will take up a large amount of time to complete.
Will there be any examinations or grades?
There will be no examinations or grades for our live online programs.
Access
When will I receive information on how to log in?
You will receive your login information immediately before the program start date. Kindly reach out to your Program Manager for further instructions on how to prepare and log in for the program.
What platform do you use to deliver live online programs?
We use the Zoom platform.
Recordings
Will sessions be recorded?
Most live online sessions (depending on the faculty and program) will be recorded and will be available for you upon request. In-person programs are not recorded.
How long will they be available for?
Recordings will be available for the duration of the program. Depending on the program, some recordings may have additional availability post-program.
How do I gain access to the recordings?
Your Program Manager will provide you with further instructions on how to gain access to recorded sessions.
Experience
How do participants network during the live online programs? Will I participate in group work?
Our live online programs are fully virtual and highly interactive. Most programs also feature small group work for a high-touch learning experience. The virtual program experience allows participants to feel comfortable and productive learning at home while preserving the interconnectivity of an in-person program.
What are the networking opportunities during the live online sessions?
Yes. Examples of this may include: virtual lunches, virtual receptions, use of the chat function, and virtual office hours for you to connect with participants and faculty. Please refer to the agenda of the specific live online program you are interested in for details.
Live Online Format
What are live online programs?
Now, more than ever, executives need the knowledge and insights to help them adapt to change and solve complex problems. As the business world has evolved, we have applied new best practices to continuously improve your learning experience. With our live online programs, we are taking select in-person programs and are translating them to a fully live and virtual format, delivering the same interactive sessions with faculty and real-time application of the knowledge you would experience in person.
What is the difference between live online and online programs?
Compare our two formats for distance learning here.
What does "live online" mean?
Live online programs are fully virtual, highly interactive programs taking place in real-time, often featuring small group work for a high-touch learning experience. Our Columbia Business School faculty stream to you live and virtually, no matter where you are located.
Are all live online programs the same in terms of format and length?
No. Please refer to the agenda of the specific live online program you are interested in. For any questions, please reach out to the Contact person listed on the program's web page.
Do I have to attend all live sessions?
Participants are expected to attend all sessions. However, we understand that participants may have scheduling conflicts. Kindly let us know in advance whenever possible and your Program Manager would be happy to discuss how we can help you get up to speed. We will also record most faculty sessions, which you can review upon request.
Will I need to attend the live sessions even if I'm based in a different time zone?
You are required to attend all live sessions even if you are based in a different time zone. (Kindly reach out to the Learning Solutions team to learn more about our asynchronous program offerings, which consist predominantly of pre-recorded videos that you can watch on your own time).
Sign up for program updates and content relevant to today's business leaders from Columbia Business School Executive Education.